Welcome to the Building America Update, a monthly newsletter. Read this month's feature story, or select the other newsletter topics below for more information. You can also Subscribe to receive the email version of Building America Update or browse newsletter archives.
Feature story
Announcements
Events
2015 Housing Innovation Awards Announced at EEBA!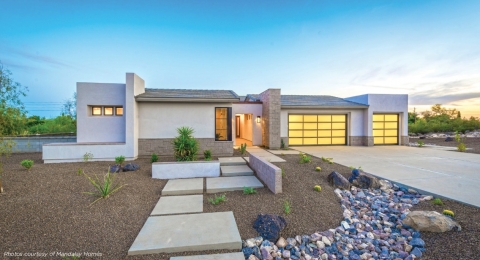 Every year since 2013, the U.S. Department of Energy (DOE) has recognized innovative builders for providing American homebuyers with energy-saving homes and making progress on the path to zero energy ready homes. These prestigious honors, presented by the DOE Zero Energy Ready Home Program, are known as the Housing Innovation Awards.
In 2015, 24 builders were recognized in four different housing categories: custom, production, affordable, and multifamily. The highlighted homes are located across the United States, from New York to Sacramento, and across climate zones. The homes may look different and represent a variety of housing types, but they all have one thing in common: they feature unique, energy-saving innovations that serve as models for the building community at large.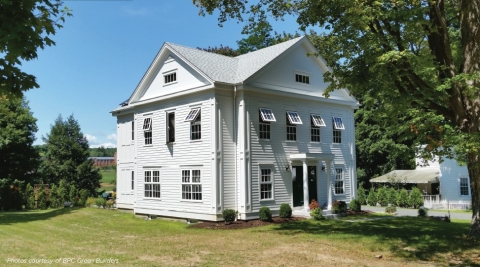 Of the 24 honorees, 5 were recognized as grand winners at the Energy & Environmental Building Alliance (EEBA) Excellence in Building Conference & Expo on October 6, 2015. The EEBA conference, which took place from October 6-8 in Denver, Colorado, offers resources, educational seminars, expert presentations, and hands-on tours to educate builders about the best options in the green building marketplace. 
The 2015 grand winners, representing the best in future-ready home building, are:
BPC Green Builders: an educational model for the Taft School Sustainability curricula, this Connecticut house features triple-paned, argon-filled windows and a vapor barrier over sub-slab insulation on the foundation walls.
KB Home: This WaterSense-certified California home features a water-recycling dishwasher, drought-tolerant landscaping, and a battery backup tied to solar.
Mandalay Homes: This open, airy Arizona home features R-4 exterior rigid foam in the walls and slab and is pre-wired for electric car charging.
New Town Builders: These Colorado row homes feature a 3-foot ice and water shield on the roof, R-50 block fiberglass insulation in the attic, and a hot water recirculation pump with smart controls. 
United Way of Long Island: This affordable retrofit in New York features a solar thermal water heater, ENERGY STAR appliances, and a solar thermal evacuated tube system.
To learn more about the Housing Innovation Awards and this year's winners, visit the Zero Energy Ready Home website.