GOOD LUCK TO THE 50 TEAMS PARTICIPATING IN THE 2017 COMPETITION!
ALSO CHECK OUT THE 2017 RACE TO ZERO COMPETITION GUIDE.
Welcome to the Race to Zero!
This is an exciting time—a time when Zero Energy Ready Homes have become readily achievable and cost-effective. By definition, these high-performance homes are so energy-efficient that renewable power can offset most or all the annual energy consumption.
Upcoming Webinar
Disaster Resilience for Residential Buildings
How to Apply Best Practices
Wednesday, Dec. 7, 2016
3 p.m. ET
Register Today!
The U.S. Department of Energy (DOE) Race to Zero Student Design Competition (Race to Zero) inspires collegiate students to become the next generation of building science professionals through a design challenge for zero energy ready homes. Students become part of a new leadership movement to achieve truly sustainable homes.
As part of DOE's Building America and Zero Energy Ready Home programs, the Race to Zero was designed to advance and enhance building science curriculum in universities. 
Through this competition, future architects, engineers, construction managers, and entrepreneurs will gain the skills and experience to start careers in clean energy and generate creative solutions to real-world problems. View the 2016 competition results.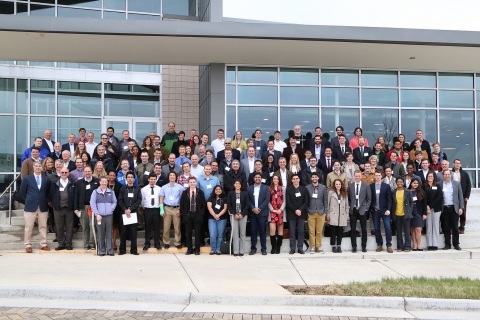 2017 Collegiate Institutions
The 50 teams participating in the next Race to Zero Competition represent 44 collegiate institutions from four countries. Eight collegiate institutions have multiple teams, and three teams consist of multiple collegiate institutions.
The collegiate institutions are:
Anne Arundel Community College
Appalachian State University
Ball State University
Centre for Environment Planning and Technology
Colorado School of Mines
Drexel University
Eastern Kentucky University
Georgia Institute of Technology
Hope College
Humboldt State University
Illinois Institute of Technology
Illinois State University
Louisiana State University
Miami University
Morgan State University
Northeastern University
Pennsylvania College of Technology
The Pennsylvania State University
Prairie View A&M University
Purdue University
Rochester Institute of Technology
Ryerson University
Syracuse University
Universidade Federal do Paraná
University of Colorado Boulder
University of Denver
University of Illinois at Urbana-Champaign
University of Maryland
University of Minnesota Twin Cities
University of Missouri-Columbia
University of New Haven
The University of North Carolina at Charlotte
University of North Texas
University of Portland
University of Southern California
University of Toronto
The University of Vermont
University of Wisconsin-Madison
University of Wisconsin-Milwaukee
Vanderbilt University
Virginia Polytechnic Institute and State University
Washington University in St. Louis
Weber State University
Western Technical College
What Is the Race to Zero?
The Race to Zero is an annual competition, open to students and faculty from any interested collegiate institution. The competition is based upon a real-world scenario where a builder is developing a new high performance home product line or needs to update an existing product line (house plan) to a high-performance house design. College teams are posed with a design problem and are asked to either create a new house design that satisfies the project requirements or redesign an existing floor plan. The mandatory performance target is the DOE Zero Energy Ready Home specification. For more information on competition requirements and timelines, visit the Competition Requirements page or contact racetozero@ee.doe.gov.