Welcome to the Race to Zero!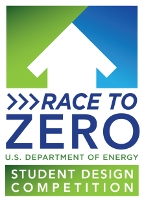 This is an exciting time – a time when Zero Energy Ready Homes have become readily achievable and cost effective. By definition, these high-performance homes are so energy efficient that renewable power can offset most or all the annual energy consumption. 
The U.S. Department of Energy (DOE) Race to Zero Student Design Competition (Race to Zero) is engaging college students across the United States and Canada to become part of a new leadership movement to achieve truly sustainable homes.
As part of DOE's Building America and Zero Energy Ready Home programs, the Race to Zero was designed to:
Inspire and develop the next generation of building science professionals
Advance and enhance building science curriculum in universities
Provide a practical and accessible competition to compliment the DOE's Solar Decathlon. 
This competition will help to provide the next generation of architects, engineers, construction managers, and entrepreneurs with skills and experience to start careers in clean energy and generate creative solutions to real-world problems.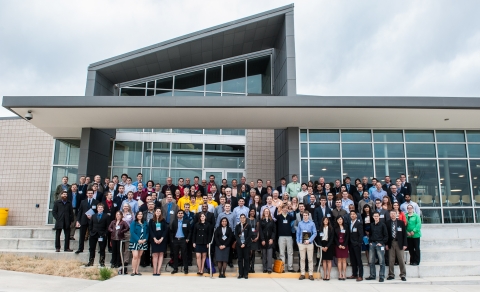 What Is the Race to Zero?
The Race to Zero is an annual competition, open to students and faculty from any interested collegiate institution in the U.S. and Canada. The competition is based upon a real-world scenario where a builder needs to update an existing product line (house plan) to a high-performance house design or is developing a new high performance home product line. Teams are posed with a specific design problem and are asked to either redesign an existing floor plan or create a new house design that satisfies the project requirements. The mandatory performance target is the DOE Zero Energy Ready Home specification. For more information on competition requirements and timelines, visit the Competition Requirements page.
Why Participate in the Race to Zero?
Participants in the Race to Zero will have the opportunity to provide creative solutions to real-world issues in our nation's housing industry. Finalist teams will be invited to attend the competition's judging day and present their proposals to a panel of judges. The winning teams will be recognized at a national conference and the winning designs will be made available on the DOE's Zero Energy Ready Homes website.  The competition, awards event, and winners will all be promoted through a variety of media publications, which will provide an opportunity for national exposure for participants and their universities.  Universities will benefit from participating in the Race to Zero with an opportunity to showcase themselves as leading institutions that are producing job-ready young professionals with cutting-edge skills. Builders who participate with teams will gain national and local recognition and will have the opportunity to interact with knowledgeable future design and construction professionals.