Building America team members are experts in the field of residential building science and have access to world-class research facilities, partners, and key personnel, ensuring successful progress toward U.S. Department of Energy (DOE) goals.
These teams work with industry partners to design, test, upgrade, and build technologies and high performance homes using strategies that significantly cut energy use. Learn more about Building America research.
This page provides a brief description of the teams, areas of focus, and key team members. On May 9, 2016, the DOE Building America Program selected eight new awards with up to $5.5 million for industry partners. Read the full announcement.
Building America research projects are supported by DOE national laboratories, which offer extensive scientific and technical R&D expertise for building technologies and improved building practices.
Building America research teams are selected through a competitive process initiated by a Funding Opportunity Announcement (FOA). Learn about former Building America projects.
Team Lead: Gas Technology Institute—Des Plaines, IL
Team Member: University of Illinois—Urbana, IL
Industry Partner: Midwest Energy Efficiency Alliance—Chicago, IL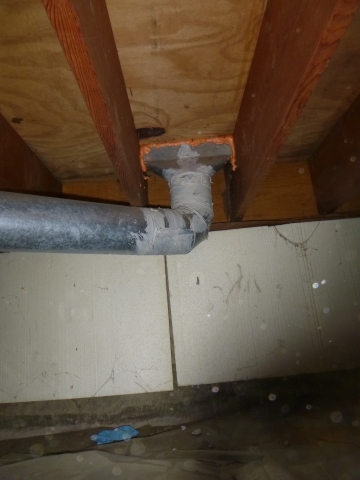 The Gas Technology Institute (GTI) will develop a systems approach for managing air sealing, ventilation, and air distribution during weatherization and home performance improvement projects. This is the first project of its kind designed to develop a systematic approach for optimizing energy efficiency, indoor air quality (IAQ), and comfort improvements. The project will primarily focus on the cold climate zone.
Key success factors include:
Minimizing fan-driven ventilation air volume by taking advantage of buoyancy ("stack effect") and other driving forces
Controlling infiltration from undesirable sources
Reducing duct system losses from areas that produce no indoor air quality benefit.
As a part of this systems approach, this project will research and develop an air flow control system that will produce ventilation energy savings of up to 30%. Approximately 20% of the savings are anticipated to be associated with temperature-based ventilation and 10% associated with infiltration and duct leakage control.
Team Lead: Home Innovation Research Labs—Upper Marlboro, MD
This award includes three Home Innovation Research Labs projects focused on advancing solutions for moisture-managed, high performance envelope systems in three climate zones: hot/humid, mixed humid, and cold. By improving the way that high-performance building envelope systems function in climates that are widespread across the United States, these project will help produce future homes that are more comfortable and durable at a lower cost.
Moisture Performance of High-R Wall Systems
Industry Partners: American Chemistry Council, National Association of Home Builders, USDA Forest Products Lab, Vinyl Siding Institute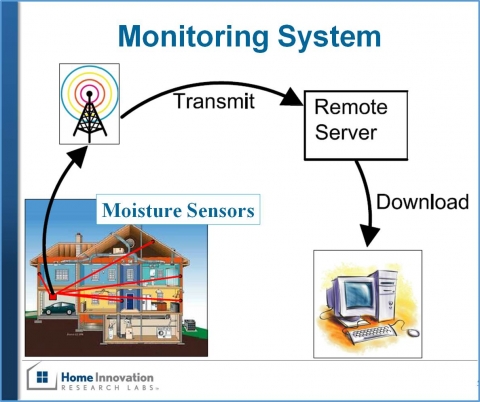 This project will develop wall system design guidance for builders. It will also improve methods for assessing and improving moisture durability of envelope assembly systems. The objectives of this task are to:
Demonstrate moisture performance of well-designed, high performance walls 
Identify wall systems with marginal performance and develop solutions that increase moisture durability
Develop a set of design criteria, including documentation in support of code change proposals for updating prescriptive moisture management provisions in the International Residential Code (IRC) that ensure durability of high performance walls.
Attic Retrofits Using Nail-Base Insulated Panels
Industry Partners: Structural Insulated Panel Association, American Chemistry Council, Forest Products Laboratory, DuPont, APA-The Engineered Wood Association, Insurance Institute for Business and Home Safety, Remodeling Contractors, Habitat for Humanity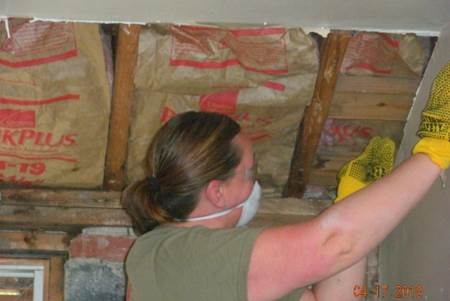 This project will study an innovative approach to roof insulation retrofits in which nail-base insulated panels are installed over the roof deck before re-roofing. These panels can be installed in one step and result in semi-conditioned attics. This project will demonstrate a value-added roof/attic retrofit solution for a range of older homes where traditional attic insulation approaches are not effective or feasible.
Installing these roof insulation panels can reduce HVAC energy use by at least 10%. The project will also evaluate strategies for integration with routine re-roofing activities to minimize disruption to residents and reduce the cost of energy upgrades.
Extended Plate and Beam Wall System
Industry Partners: American Chemistry Council, Dow Building Solutions, Forest Products Laboratory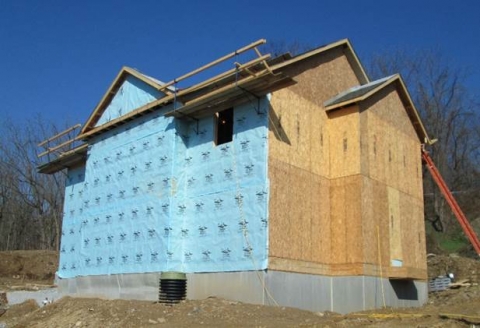 This project will conduct research into extended plate and beam (EP&B) wall systems, which were initially developed by another Building America project. EP&B offers a simplified method for incorporating 2 inches of continuous rigid insulation into a traditional 2-by-4 framed wall assembly. The EP&B wall system is based on the construction technique most commonly used by builders, which increases its chances for market adoption. The project will make this system more accessible through:
Building code equivalency/compliance testing for the IRC continuous wall bracing method;
Field demonstration to identify and resolve constructability issues;
Development of an EP&B Construction Guide for wide dissemination; and
Development of supporting information for a code change proposal to include the EP&B system into the IRC prescriptive provisions.
Team Lead: IBACOS—Pittsburgh, PA
Industry Partner: Best Practices Research Alliance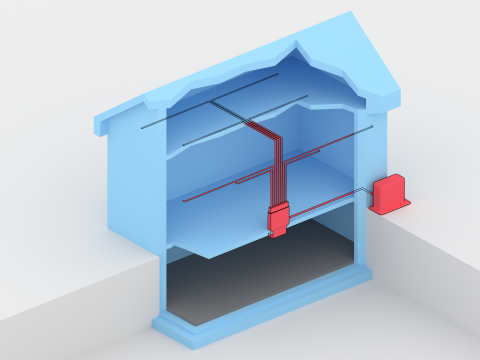 The Integrated Building and Construction Solutions (IBACOS) project goal is to investigate a simplified air delivery system for residential HVAC systems, called "Plug-n-Play", that is a solution to common air distribution and comfort delivery issues and especially pertinent to "low-load" production-built homes. The project will demonstrate the system's predictable performance and advantages over traditional residential duct systems in the areas of comfort performance, integration within the conditioned space of the house, constructability, cost, and value.
A design methodology for the system will be developed to be straightforward and intuitive, and companion guidance documents will be developed to enable a technician to quickly produce the equivalent of an engineered design using the simplified air delivery system components. This project applies to all climate zones.
Team Lead: The Levy Partnership, Inc.—New York, NY
Industry Partners: Habitat for Humanity International/Habitat Research Foundation—Atlanta, GA; System Building Research Alliance—New York, NY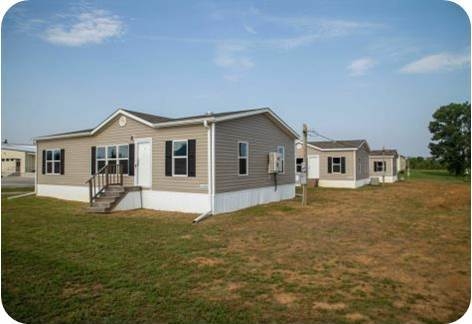 This project will develop low-cost, highly efficient comfort system designs to enable homes in two of the largest affordable housing market segments, manufactured housing and Habitat for Humanity, to use an affordable high efficiency heat pump with a superior air distribution system. For manufactured housing, this innovation will enable HVAC systems to be fully installed in the factory, avoiding problems associated with field setup.
The project scope includes developing alternatives for air flow system design, establishing a set of guidelines for design and construction, testing and refining, and studying how occupants influence performance and system operability.
This project will demonstrate the use of highly insulated envelopes and simplified high efficiency HVAC systems, which can routinely achieve 50% energy savings over 2009 International Energy Code Commission requirements. This impact is especially important in affordable housing, where occupants need to consistently have low utility bills.
Team Lead: University of Central Florida, Florida Solar Energy Center—Cocoa, FL
Team Member: Washington State University Energy Program—Olympia, WA

The University of Central Florida team will work directly with leading production builders and product manufacturers to:
Demonstrate and validate high efficiency, variable capacity, ducted and ductless space conditioning systems with optimized comfort distribution and latent (i.e., humidity) control.
Test a new "smart" ventilation system innovation aimed at saving space conditioning energy use while improving comfort, moisture, and peak load impacts.
This project will study advanced whole-house residential construction practices for production builders that enable 50% whole-house energy savings compared to houses built to code in hot/humid climates.