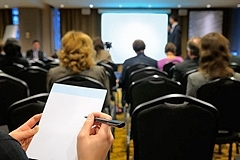 The Department of Energy's (DOE) Building America program hosts open meetings and webinars for industry partners and stakeholders that provide a forum to exchange information about various aspects of residential building research.
The Building America program continues its webinar series into 2016! Each month's free webinar will offer information about the latest advances in residential building technologies and practices, presented by Building America research team and national laboratory experts.
Solutions for Combustion Safety in Existing Homes
Date/Time: December 16, 2015; 3:00-4:30 p.m. EST
It is often challenging for residential contractors to conduct appropriate combustion safety test procedures in existing homes and use effective actions to address any failures. Commonly used testing methods can be complicated to follow and may be overly conservative, producing false positive results without addressing the fundamental need for inspection of the venting system itself. Additionally, there are situations where comprehensive combustion safety tests are not necessary and prescriptive procedures can be used to address safety concerns. Methods to easily identify those situations and conduct the required actions may reduce test costs and provide a higher level of confidence that contractors are following the proper procedures to protect against combustion safety failures. 
To assist in addressing these concerns and opportunities, the Building America Program is hosting a no-cost webinar that will discuss both current guidelines and a field study supporting revised protocols for combustion safety testing in low-rise residential buildings. 
Presenters for this webinar: 
Larry Brand, R&D Director at Gas Technology Institute 
David L. Bohac, P.E., Director of Research at Center for Energy and Environment 
The presentations will be followed by an interactive Q&A session where participants will have an opportunity to submit questions via the webinar. 
If you have any questions, please contact: Heather Stafford (heather@confluencec.com).
View other past webinars focused on residential energy efficiency on the webinar archives page.
There are no Building America meetings scheduled at this time. Please subscribe to Building America news and updates to receive notification of future meetings.
Building America hosts several expert meetings each year on a variety of building energy efficiency topics, which are presented by research team members. This page provides links to past expert meetings proceedings, including presentations and related documents.
Keep current with upcoming events and news by subscribing to Building America updates.