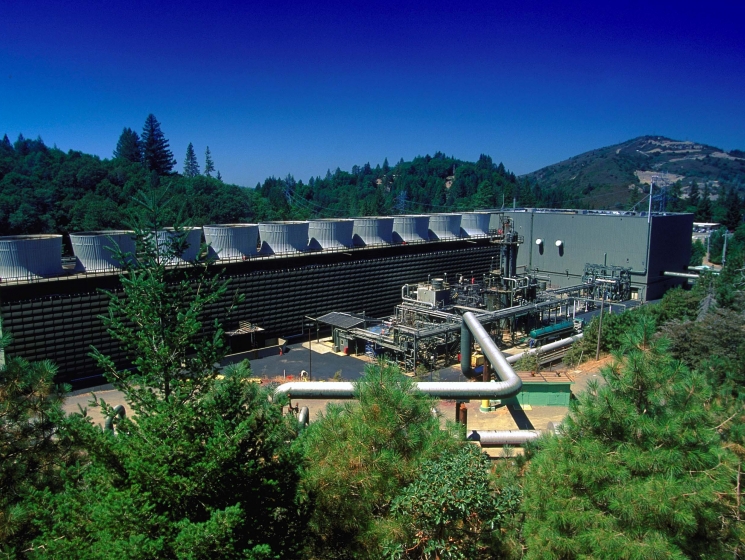 Geothermal energy plant at The Geysers near Santa Rosa in Northern California, the world's largest electricity-generating geothermal development. | Photo courtesy of the National Renewable Energy Laboratory.
Calpine: America's largest geothermal energy producer
Since 1960, steam from the 45 square mile field spanning Lake and Sonoma counties has been extracted to drive turbines and generate baseload renewable electricity. Fifty years later, Houston-based Calpine Corporation operates 15 geothermal plants at The Geysers.