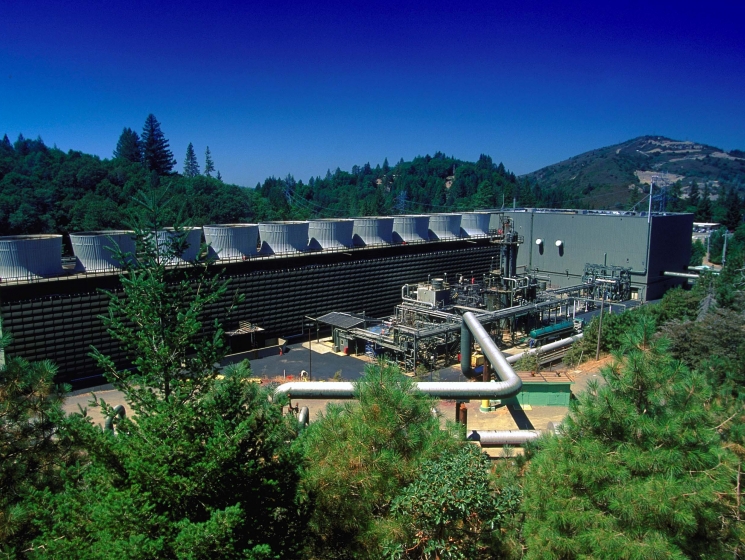 Geothermal energy plant at The Geysers near Santa Rosa in Northern California, the world's largest electricity-generating geothermal development. | Photo courtesy of the National Renewable Energy Laboratory.
Geothermal energy is heat derived below the earth's surface which can be harnessed to generate clean, renewable energy. This vital, clean energy resource supplies renewable power around the clock and emits little or no greenhouse gases -- all while requiring a small environmental footprint to develop.
The Energy Department is committed to responsibly developing, demonstrating, and deploying innovative technologies to support the continued expansion of the geothermal industry across the United States.
Featured
Calpine: America's largest geothermal energy producer
Since 1960, steam from the 45 square mile field spanning Lake and Sonoma counties has been extracted to drive turbines and generate baseload renewable electricity. Fifty years later, Houston-based Calpine Corporation operates 15 geothermal plants at The Geysers.