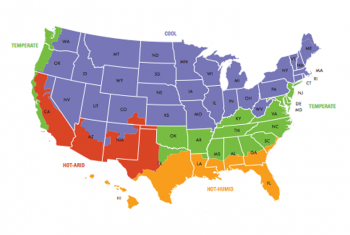 Understanding your climate zone can help you determine the best energy-saving landscaping strategies for your home. Learn more about landscaping for energy-efficient homes.
A well-designed landscape provides more than just aesthetics for your home; it also can reduce your heating and cooling costs. For the greatest comfort and energy savings, consider your climate and watering needs, as well as your home's microclimate, wind, and shade when designing your landscape. 
Featured
Landscaping for Shade
Solar heat absorbed through windows and roofs can increase cooling costs, and incorporating shade from landscaping elements can help reduce this solar heat gain.