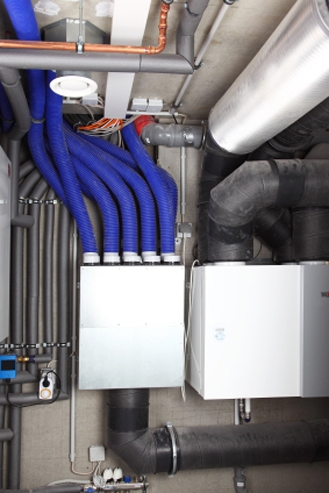 Controlled ventilation keeps energy-efficient homes healthy and comfortable. Learn more about ventilation.
Whole-House Ventilation
Tight, energy-efficient homes require mechanical -- usually whole-house -- ventilation to maintain a healthy, comfortable indoor environment.
Moisture Control
Controlling moisture can make your home more energy-efficient, less costly to heat and cool, and more comfortable.