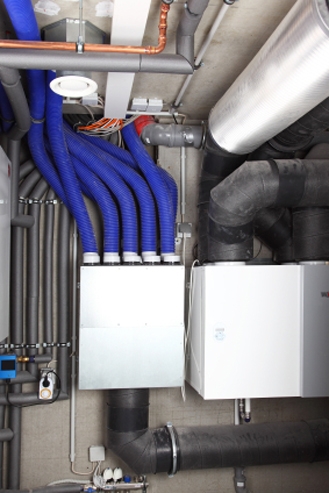 Controlled ventilation keeps energy-efficient homes healthy and comfortable. Learn more about ventilation.
When creating an energy-efficient, airtight home through air sealing, it's very important to consider ventilation. Unless properly ventilated, an airtight home can seal in indoor air pollutants. Ventilation also helps control moisture—another important consideration for a healthy, energy-efficient home.
Featured
Whole-House Ventilation
Tight, energy-efficient homes require mechanical -- usually whole-house -- ventilation to maintain a healthy, comfortable indoor environment.
Moisture Control
Controlling moisture can make your home more energy-efficient, less costly to heat and cool, and more comfortable.