On June 4 and 5, the U.S. Department of Energy (DOE) Office of Legacy Management (LM) hosted the State and Tribal Government Working Group (STGWG) at the Fernald Preserve in Ohio. This group—which receives support from the National Conference of State Legislatures—helps ensure that DOE facilities and sites are operated and cleaned up in compliance with all applicable federal and state laws and regulations and tribal rights. This was the STGWG's third visit to an LM site. In prior years the group visited Weldon Spring, Missouri, and Rocky Flats, Colorado.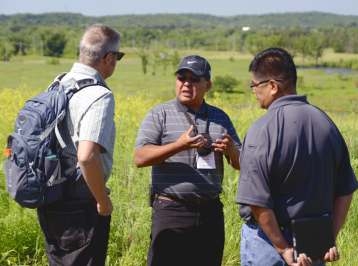 During the 2-day visit, attendees heard presentations on the history of the site, natural resource damage assessment and restoration, community involvement, long-term stewardship, and Native American activity in the Fernald area. Participants also toured the site and had an opportunity to observe the process of restoration. Dave Geiser, Director, Office of Legacy Management, participated in the meetings via videoconference. He gave a presentation on the STGWG Seventh Generation Report, Recommendations, and DOE Actions. The Seventh Generation Report was published in 1999 by STGWG and has a list of recommendations for long-term stewardship. Tracy Mustin, Environmental Management (EM), Principal Deputy Assistant Secretary, attended the Wednesday session to give an update on EM activities and toured the Visitors Center and site.
Tom Schneider, Ohio Environmental Protection Agency Project Manager was pleased with the event. "The meeting at Fernald went very well. I received nothing but positive feedback from the other STGWG attendees. The information provided was very useful and relevant to the efforts of STGWG. As usual, the facility and hospitality were terrific."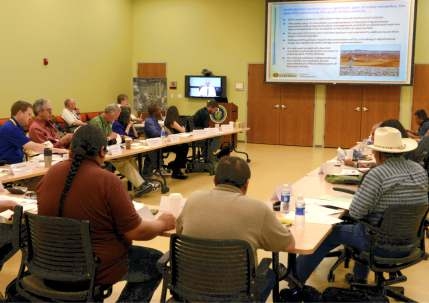 The STGWG conference provided an opportunity to show how the Fernald Preserve has become a community asset, and how recommendations of the Seventh Generation Report are being addressed at the site.