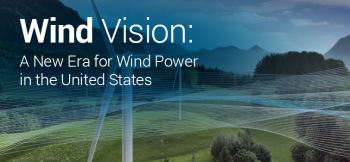 As a follow up to the 2008 U.S. Department of Energy 20% Wind Energy by 2030 report, the new Wind Vision Report quantifies the economic, environmental, and social benefits of a robust wind energy future through 2050. The Wind Vision Report's Study Scenario provides an overview of what wind related jobs, manufacturing competitiveness, and resource savings could look like in 2020, 2030, and 2050.
Wind Program Breaking News
To subscribe to Wind Program Breaking News, submit your email address below.