Training and Trade Show: Providence, Rhode Island, August 9-11, 2016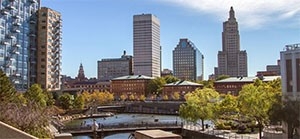 Building on the tradition of GovEnergy, the Energy Exchange is an educational and networking forum for those seeking to expand their knowledge of building operations, energy management, and sustainability in the federal sector. The Energy Exchange will be held at the Rhode Island Convention Center in Providence, Rhode Island.
Training sessions will explore the challenges and opportunities in and across civilian agencies and the military, including funding, designing, and operating energy efficiency and renewable energy projects. The trade show will feature cutting-edge technologies for improving outcomes and reducing costs at project sites.