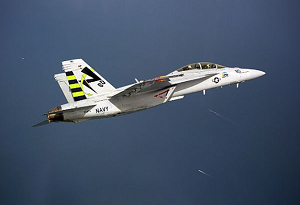 The Bioenergy Technologies Office (BETO) sees the potential for biofuels produced for the aviation industry to help enable the growth of an advanced bioeconomy. Drop-in jet fuel replacements remain the only true alternative for the commercial aviation industry and the military, both facing ambitious near-term greenhouse gas reduction targets. BETO has been working with national labs, industry stakeholders, and airline partners to look at new research developments and market opportunities for renewable aviation fuels.
The Bioenergy Technologies Office has formed strong partnerships with other related agencies, as well as the aviation community. The Office routinely collaborates on strategic activities meant to advance renewable jet fuels and develop the aviation market. In November 2012, BETO co-hosted the Aviation Biofuels Techno-Economic Analysis Workshop with the Federal Aviation Administration (FAA) and the Commercial Aviation Alternative Fuels Initiative (CAAFI). In September 2013, BETO also hosted a natural gas-biomass to liquids workshop. A primary focus of this workshop was the use of natural gas in coordination with biomass to produce aviation-grade fuels.
Natural Gas-Biomass to Liquids Workshop
The Department of Energy's (DOE) Bioenergy Technologies Office, in coordination with the Office of Fossil Energy and the National Energy Technology Laboratory, hosted a workshop on September 3, 2013, on Natural Gas-Biomass to Liquids (GBTL) research needs and technology options. Biomass conversion processes, particularly thermochemical routes to hydrocarbons, already utilize natural gas for process heat and for hydrotreating (to remove excess oxygen) and hydrocracking (to create hydrocarbons of the appropriate chain length to meet the specifications for jet, gasoline, and diesel fuels). The recent development of the increased availability and low cost of natural gas has created opportunities to consider the use of natural gas as a feedstock for conversion into liquid hydrocarbons.
DOE is interested in understanding how the use of natural gas and biomass may be optimized and integrated into a conversion process to liquid fuels. The objective of this workshop was to obtain input from industry, academia, research establishments, and other experts on whether there is a role for DOE to conduct research and development and develop new process technologies. As a preliminary effort, the workshop explored the production of liquid transportation fuels from natural gas and biomass feedstocks, concentrating on two main tracks: technical barriers, and greenhouse gas emissions and resource potential.
The one-day workshop was held in Chicago, Illinois, and was a pre-conference event in conjunction with tcbiomass2013. Additional information from the event can be found below. Results from the workshop and information about a follow-up webinar will be posted to this page soon.
View some of the additional materials from the workshop:
Commercial Aviation Alternative Fuels Initiative's Sustainable Alternative Fuels Cost Workshop
On November 27, 2012, CAAFI—in conjunction with FAA and the Department of Energy—hosted a stakeholder workshop to benchmark the cost of producing sustainable bio-based jet-fuel processes. The event was held in advance of the 2012 CAAFI Research & Development Team Workshop on November 28–29. A white paper will be published on the CAAFI Sustainable Alternative Fuels Cost Workshop, featuring the technologies and approaches for producing biofuels that are of interest to the aviation sector.
The agenda, a roster of the participants, and presentations from the Workshop are posted below: