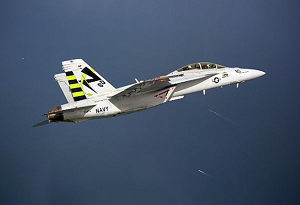 The Bioenergy Technologies Office (BETO) sees the potential for biofuels produced for the aviation industry to help enable the growth of an advanced bioeconomy. Drop-in jet fuel replacements remain the only true alternative for the commercial aviation industry and the military, both facing ambitious near-term greenhouse gas reduction targets. BETO has been working with national labs, industry stakeholders, and airline partners to look at new research developments and market opportunities for renewable aviation fuels.
The Bioenergy Technologies Office has formed strong partnerships with other related agencies, as well as the aviation community. The Office routinely collaborates on strategic activities meant to advance renewable jet fuels and develop the aviation market. In November 2012, BETO co-hosted the Aviation Biofuels Techno-Economic Analysis Workshop with the Federal Aviation Administration (FAA) and the Commercial Aviation Alternative Fuels Initiative (CAAFI). In September 2013, BETO also hosted a natural gas-biomass to liquids workshop. A primary focus of this workshop was the use of natural gas in coordination with biomass to produce aviation-grade fuels.
To view related meetings and workshops, visit the Meetings and Workshops web page.