Christopher Johns - Director, Office of Budget (CF-30)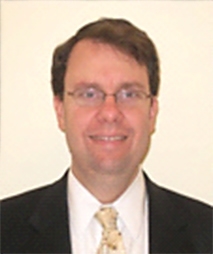 Christopher S. Johns has been at the Department of Energy since 2010, serving as the Director for the Office of Budget since early 2011 and as the Deputy Director for Budget Operations for a year prior to that.
Before coming to the Department of Energy, Chris worked at the Office of Management and Budget (OMB) for 11 years.  There, he was the program examiner for a variety of national security accounts including Army Operation and Maintenance, Special Operations Command, Base Closure, and Defense Environmental management.  He served for 16 months as the Special Assistant to the Policy Associate Director.  In his last assignment at OMB, which he held for more than half his OMB career, he was a senior advisor to the Deputy Associate Director for National Security.  In this role, he oversaw the development of requests for hundreds of billions of dollars of war funding, the OMB review of Congressional action on the Defense and Military Construction bills, and policy reviews of the defense topline.  He received the highest OMB career award for his work on war funding in FY 2010.
Chris also worked for two years as a legislative correspondent for a U.S. Senator from his home state, Alabama.
Chris holds Bachelors degrees in Negotiation and Comparative Religion from The American University in Washington, DC and a Masters degree in national security from the Fletcher School in Medford, Massachusetts.   He has completed his coursework and exams for a PhD in national security from the Fletcher School with concentrations in technology policy, negotiation, and national security.