Martha Schlicher -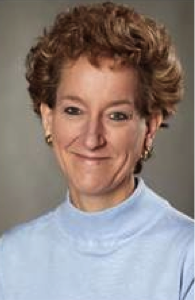 Martha Schlicher led Monsanto's bioenergy and sustainability efforts in the technology organization focused on utilizing Monsanto's scientific expertise and capabilities to support the existing renewables industry, to develop Monsanto's sweet sorghum and sugarcane product pipeline in Brazil and to identify and act upon new opportunities to create value for growers in the field of renewables. Martha has over 23 years of direct agricultural and bioenergy industry experience from previous roles at Monsanto, leadership of the National Corn to Ethanol Research Center and as the head of Technology and Business Development for a London based renewable company. Martha has held roles within Monsanto leading the Environmental and Regulatory Sciences and Regulatory Policy Groups, the Ag Biotech Crop Teams and Strategy, and the US Western Corn Belt Commercial Business.  
Martha has a B.S. degree in Chemistry from Indiana University, a Ph.D. in Bio-organic Chemistry from the University of Illinois and an MBA from the Kellogg Graduate School of Management at Northwestern University. 
Martha serves as a Trustee for the St. Louis Academy of Science, as a member of the United States Department of Energy Biological and Environmental Research Advisory Committee, and as an industry advisor to the International Center for Advanced Renewable Energy Research at Washington University in St. Louis, the Department of Agricultural Economics at University of Missouri - Columba, and the National Corn Grower Association.