For decades, America has anticipated the transformational impact of clean energy technologies.  As the federal government and industry made long-term investments to support those technologies, some critics became impatient, claiming a clean energy future would "always be five years away."  Today, the clean energy future has arrived. 
WIND ENERGY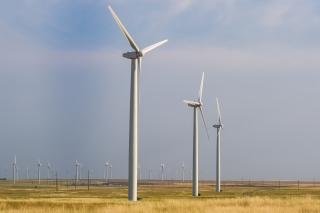 Wind power is firmly entrenched as a mainstream power source: between 2008 and 2014, wind power accounted for 31% of all new generation capacity added in the United States. 
UTILITY-SCALE SOLAR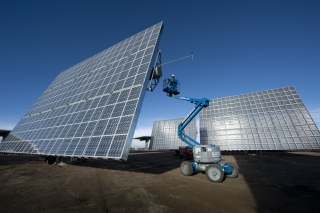 Although the energy potential of the sun is limitless for practical purposes, the cost of converting that energy into usable electricity has long kept solar photovoltaic systems out of reach for all but a few niche applications. However, over the last several years, thanks to cost declines and technological advances, solar PV went from a novelty to a large-scale generation source purchased by electric utilities to meet demand.
Solar PV: Distributed Generation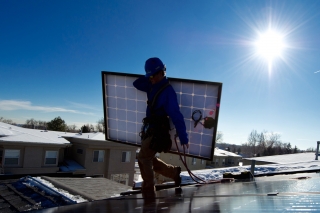 Distributed PV systems use the same basic PV technology as larger utility-scale projects, but they differ in one key aspect: they are located where the electricity is used. These systems are often on individual consumers' rooftops and are frequently not owned by a power company. 
LED LIGHTING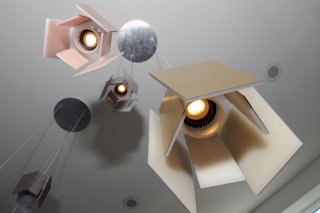 LED technologies have cut wasted energy out of lighting: the best performing 60 W equivalent LED bulbs available now consume 85% less energy than incandescent bulbs. LEDs are spurring a dramatic change in lighting due to their vast energy savings potential, lower costs, improved performance, and added benefits like long lifetime and maintenance savings.
ELECTRIC VEHICLES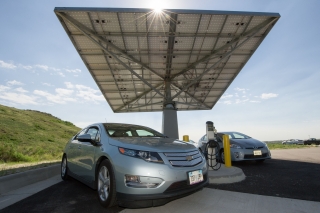 Americans bought nearly 120,000 electric vehicles (EVs) in 2014, more than double the number purchased in 2012. This brings the total number of EVs on U.S. roads to nearly 300,000 by the end of 2014. 
Building Techologies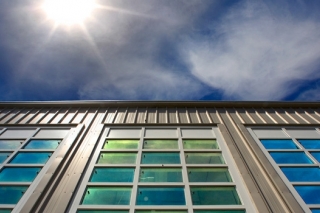 A suite of new technologies will transform the way buildings use energy and interact with human occupants. These "smart building" technologies can self-configure; communicate and self-diagnose maintenance issues; learn building functions, floor plans, and layouts; and track occupancy information to avoid complicated, expensive installation and maintenance scenarios and improve user comfort.
Freight Trucks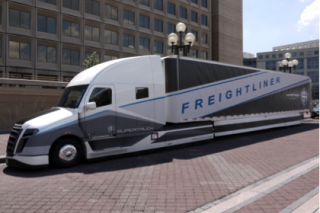 The Vehicle Technologies Office initiated the SuperTruck program in 2010 with the goal of increasing the freight efficiency of long-haul trucks by 50% in 2015 compared to 2009. Four teams were competitively selected for this five-year effort, and were led by Cummins/Peterbilt, Daimler Trucks North America (DTNA), Navistar, and Volvo Trucks North America. 
Vehicle Lightweighting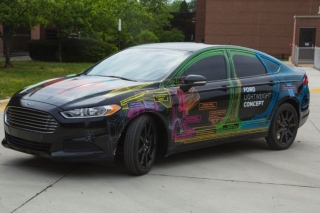 Vehicle lightweighting is a key tool in developing the next generation of cars that achieve significantly greater fuel economy and reductions in greenhouse gas emissions. This allows the engine—a large source of mass in the car—to be downsized while maintaining vehicle performance. For example, a 10% weight reduction can increase vehicle fuel economy by 6% to 8% and for EVs lightweighting can increase how far the vehicle can travel on battery power.