LaTonya A. Poole - Acquisition Specialist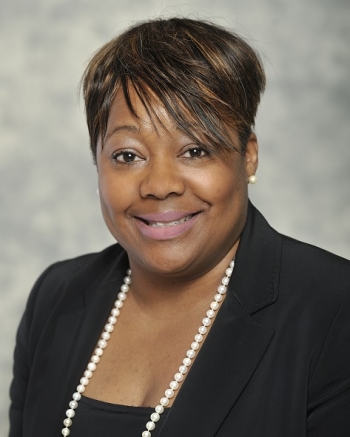 LaTonya is the DOE Mentor-Protégé Program Manager and 8(a) Program point of contact.  Major accomplishment(s), in current position, include development, issuance and implementation of the Department of Energy first Small Business First Policy issued December 14, 2012; and development and implementation of a Memorandum of Understanding (MOU) between the OSBU and the Minority Business Development Agency.  The MOU was developed to increase small business utilization at DOE. 
LaTonya is not new to DOE her journey began in 1989, as an undergraduate Summer Intern in the former Office of Civil Rights, Special Emphasis Programs.  In 1998, she accepted a position in the DOE Office of Energy Efficiency and Renewable Energy (EERE) where she served as a Procurement Specialist and Contracting Officer Technical Representative until March 2012.  While in EERE, LaTonya provided a full spectrum of program execution business services including planning, oversight and management of EERE's first 60M dollar support service five year contract.  She was also instrumental in the development and implementation of EERE's first and only 20M dollar five year States Collaborative Competition Pilot Agreement and a 12M dollar Joint EERE and Fossil Energy Science Initiative.    
LaTonya holds a Master of Science in Procurement and Contract Management from the University of Maryland University College in College Park, Maryland and a Bachelor of Arts in Business Administration from Bennett College in Greensboro, North Carolina.