Janet N. Freimuth - Chief of the Employee Protection and Exceptions Division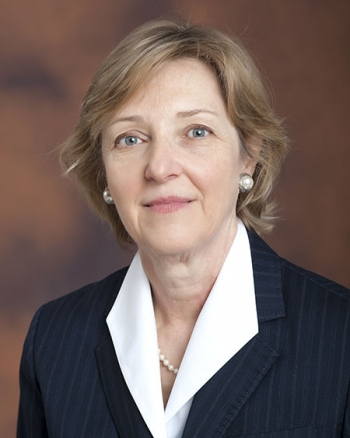 Administrative Judge Janet N. Freimuth is the Chief of the Employee Protection and Exceptions Division of DOE's Office of Hearings and Appeals.  Over the past 30 years, she has served in other positions with the Office, including Special Counsel.  As a result of her work in the Office, Ms. Freimuth has broad-ranging knowledge of the Department's programs, the hearings and appeals processes, and budget formulation and justification.    In addition to other assignments, Ms. Freimuth has worked closely with the DOE Employee Concerns Managers across the DOE complex to help promote the safe and sound management of DOE's sites. 
During her tenure at DOE, Ms. Freimuth has served as an adjunct professor in the legal writing program at the American University Washington College of Law.   Prior to joining DOE, Ms. Freimuth was associated with a Washington, D.C., law firm and co-authored an article on implied rights of actions under federal securities law.  She graduated from the American University law school with honors and was a managing editor of the law review.  She received her undergraduate degree from the University of Pennsylvania, also with honors.   Ms. Freimuth is also a graduate of the Federal Executive Institute, which is a training program for selected Federal executives and managers.