Latest News
November 3, 2015

November is National Critical Infrastructure Security and Resilience Month, and our Office of Electricity (OE) is hard at work safeguarding the power grid.

October 9, 2015

Explore the regional climate change vulnerabilities to the U.S. energy sector and examples of resilient solutions by clicking on each shaded area in the map or by reading the full report.
Manhattan Project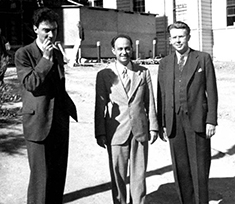 Learn about the history of the Manhattan Project on this interactive website featuring images, essays, and other resources.