Latest News
June 7, 2016

With a growing risk of cyber attacks from hackers, researchers at the National Renewable Energy Laboratory built a test bed to experiment with cybersecurity tools for the nation's electric grid.

March 25, 2016

How two sets of twin sisters became best friends and found careers through science.
Manhattan Project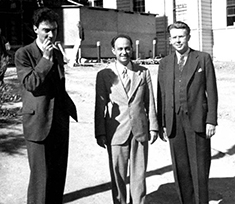 Learn about the history of the Manhattan Project on this interactive website featuring images, essays, and other resources.