The Department of Energy issued a loan guarantee solicitation for innovative renewable energy and energy efficiency projects located in the U.S. that avoid, reduce, or sequester greenhouse gases.

Advancing fossil energy projects across the United States, with support from a new $8 billion loan guarantee.
Latest News
August 21, 2014

Coal remains an important part of the nation's all-of-the-above energy strategy and advanced fossil energy technologies will play a large role.

August 8, 2014

The Ivanpah Solar Electric Generating System, a DOE loan guarantee recipient, won 2014 Plant of the Year from POWER Magazine.

July 24, 2014

When he announced the creation of the White House Rural Council, President Obama said, "Strong rural communities are key to a stronger America." Strengthening America's ener
More News
Subscribe to LPO Updates
Email Updates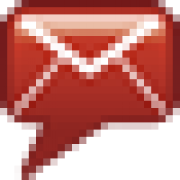 The Loan Programs Office (LPO) offers subscription news services that cover the investment and progress of the clean energy economy industry:
Apply Now
Loan Programs Office Online Application Portal
The LPO application system is designed to guide you through the development and submission of a loan or loan guarantee application.