The Department of Energy issued a draft loan guarantee solicitation for advanced nuclear energy projects to help meet America's future low-carbon goals.

The Department of Energy issued a loan guarantee solicitation for innovative renewable energy and energy efficiency projects located in the U.S. that avoid, reduce, or sequester greenhouse gases.

LPO has $16 billion in authority for Advanced Technology Vehicles Manufacturing (ATVM) loans to support the development of fuel-efficient vehicles and associated components in the United States.
Latest News
November 20, 2014

The Department of Energy's Loan Programs Office (LPO) is going on the road.  From Seattle to St. Louis, New York to Nashville, and points in between, members of the LPO team are traveling to as many cities in the U.S. as they can.  

The team is following my lead to talk with state and local government agencies, colleges and universities, trade associations, and energy leaders across the country.

November 12, 2014

The Energy Department's Loan Programs Office is succeeding in its mission to help finance the first commercial deployments of innovative technologies in the United States.

October 17, 2014

In Hugoton, Kansas, a state-of-the-art biorefinery has begun producing 25 million gallons per year of cellulosic ethanol.
More News
Subscribe to LPO Updates
Email Updates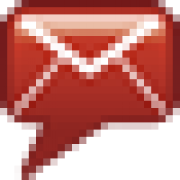 The Loan Programs Office (LPO) offers subscription news services that cover the investment and progress of the clean energy economy industry:
Apply Now
Loan Programs Office Online Application Portal
The LPO application system is designed to guide you through the development and submission of a loan or loan guarantee application.