Spring/Summer 2015: News on Actions to Accelerate Energy Development in Indian Country
The Office of Indian Energy Indian Energy Beat newsletter highlights opportunities and actions to accelerate energy development in Indian Country. Browse stories below, view newsletter feature articles, or read past issues of the newsletter.
Blue Lake Rancheria's Bold Action on Climate Pays Dividends
With sustainability as a guiding principle, the Blue Lake Rancheria has invested considerable time and money into energy conservation and renewable energy projects. Established in 2008 as an element of its broader environmental program, the Tribe's energy vision has since expanded into a defined climate action strategy focused on resiliency and greenhouse gas reduction.
Read the full story on the blog.
Message from the Director
The new year brought many exciting developments, beginning with President Obama signing the Fiscal Year 2016 appropriations bill. The bill requests $20 million for the DOE Office of Indian Energy for financial and technical assistance; capacity building; and deployment of energy, energy infrastructure, microgrids, and energy efficiency projects. It also includes a newly proposed $11 million Tribal Energy Loan Guarantee Program, which would provide underwriting and credit subsidies for loan guarantees for tribally owned energy generation projects.
Read the full message on the blog.
Sharing Knowledge: For Alaska Natives, Climate Change Is Now
According to a National Climate Assessment by the U.S. Global Climate Change Research Program:
Alaska has warmed twice as fast as the national average: temperatures increased by an average of 3.4°F in the past 50 years; winter warming rose by an average of 6.3°F.
Sea ice is rapidly receding and glaciers are shrinking.
Thawing permafrost is leading to more wildfire, which affects infrastructure and wildlife habitat.
Tribal governments are facing relocation due to the rise of sea level and coastal erosion.
The DOE Office of Indian Energy, in partnership with the Denali Commission and other federal agencies, is helping Alaska Native villages develop sustainable energy strategies and implement viable solutions to community energy challenges.
Learn more about resources for Alaska Native villages.
Winning the Future: Sault Ste. Marie Earns National Recognition for Holistic Energy Vision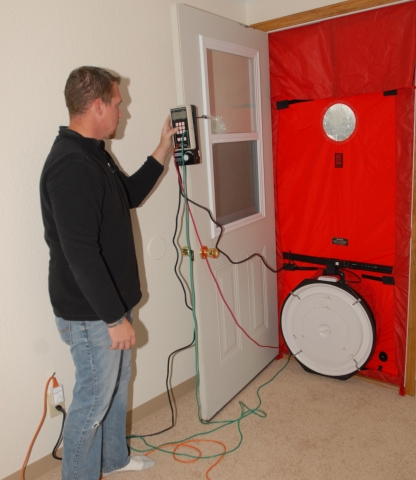 Even though the Sault Ste. Marie Tribe of Chippewa Indians is scattered geographically, members share a long-standing interest in energy efficiency and renewable energy options. However, by statute, all proceeds of tribal enterprises are returned to members in the form of services, such as health care and food security. Getting tribal buy-in for new conservation measures has been a challenge. Without dedicated staff for energy efficiency initiatives, the Tribe lacked data to build the economic case for such efforts. The Tribe targeted various federal grant programs for strategic energy development and efficiency efforts and channeled utility energy rebates into additional work.
Building Bridges: New Tool Addresses Gap in Tribal Information Access
As members of the White House State, Local, and Tribal Leaders Task Force on Climate Preparedness and Resilience, Mayor Reggie Joule, Northwest Arctic Borough (AK), and Chairwoman Karen Diver, Fond du Lac Band of Lake Superior Chippewa (MN), were tasked with developing a set of tribal recommendations. In 2014 they organized listening sessions, conference presentations, and webinars to gather input from hundreds of tribal leaders on the unique needs and perspectives of Native communities. Topping the list was the recommendation to enhance tribal access to critical information through improved interagency coordination. In response, the DOE Office of Indian Energy created the Federal Grant, Loan, and Technical Assistance Programs for Tribal Energy Development online tool, which is the first such tool to provide a one-stop shop targeted specifically to Tribes, Alaska Native villages, and other Native organizations.
Leading the Charge: Jana Ganion Advances Blue Lake Rancheria's Climate Action Agenda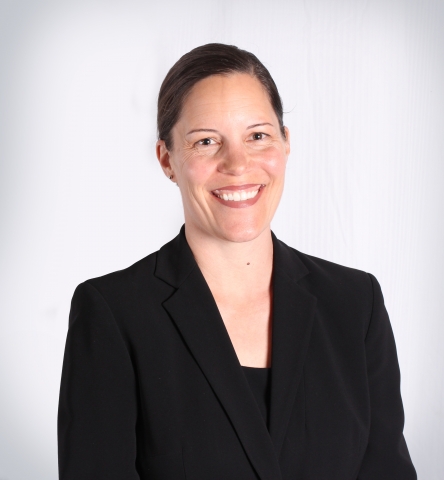 Leading the Charge is a regular feature spotlighting the movers and shakers in energy development on tribal lands. This issue we had the opportunity to speak with Jana Ganion, Energy Director at Blue Lake Rancheria.
Jana Ganion has served as Energy Director at the Blue Lake Rancheria for three years and is a member of ICEIWG. Last year she spearheaded the Tribe's entry in the White House Climate Action Champions competition, and in December 2014 the Blue Lake Rancheria became one of 16 U.S. communities selected for their leadership on climate change.
Read the full interview with Jana.
Opening Doors: START Round 3 Under Way
Applications for Community-Scale Assistance Due May 1, 2015
Through START Round 3, the DOE Office of Indian Energy, with support from DOE's national laboratories, will work side-by-side with tribal leaders to advance clean energy solutions and identify strategies to help tribal communities prepare for and adapt to the impacts of climate change on their land, economy, and natural resources.
On the Horizon
See the Indian Energy calendar of events for workshops, webinars, and more.