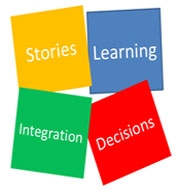 The Office of Health, Safety and Security (HSS) Strategic Initiative Work Group was established to provide a collaborative opportunity for DOE to gain insights from operating contractors, the contractor work force and their representatives to assure the most efficient and effective worker health and safety program expectations, approaches and processes are in place and are well communicated.
The Work Group, comprised of members representing DOE, contractor and worker representatives, provides a forum for information sharing; data collection and analysis; as well as, identifying best practices and initiatives to enhance safety performance and safety culture across the Complex.
HSS Office of Health and Safety and Office of Analysis are actively engaged in information exchange, sharing perspectives and addressing concerns related to injury, illness and hazard reporting requirements including near misses.