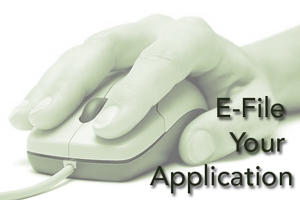 Welcome to the Division of Natural Gas Regulation Electronic Filing System. The Import/Export Office regulates the import and export of natural gas under section 3 of the Natural Gas Act and 10 C.F.R. 590.202.7(c). This online system is currently available for short-term, "blanket" applications to import and export natural gas from and to Canada and Mexico and to import liquefied natural gas (LNG).
There is presently no provision for submitting long-term applications or multiple company applications electronically. Click here for more information about the requirements for long-term authorizations.
Blanket Authorizations are issued for a period of two years.
There is a filing fee of $50.00 for each application.
Applications for blanket authorizations may now be submitted through a DOE online application system. Applicants enter their information electronically, print and sign a copy of the electronic application, and mail in the signed copy to the address provided.
First-time applicants must also include a signed paper copy of their opinion of counsel (see right) with their signed application.
Electronic applications require the filing fee to be paid by check and mailed in along with a signed copy of the application.
 
Or Click here for information regarding the manual system.
Exporting Liquefied Natural Gas - Click here for information.
Need Help?  Click here for a list of staff contacts.