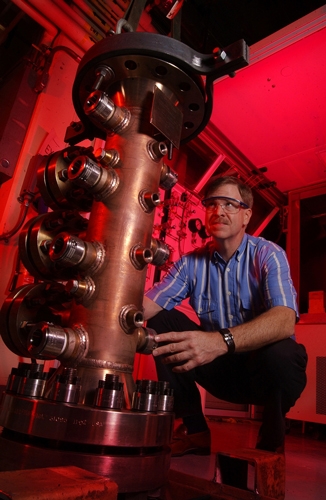 Have you ever wondered what it's like to work with a first class technology lab?  Are you looking for a cutting-edge facility where you can be a part of important research projects?  Or are you just interested in the latest research on energy technologies?
The Office of Fossil Energy's National Energy Technology Laboratory (NETL) has just made it easier for you with a one-stop web "open house" that provides an overview from the lab's director, briefings from other lab leaders, and a virtual tour of its sites in Oregon, Pennsylvania, and West Virginia.
Through a series of high definition videos, NETL's digital open house lets visitors explore the capabilities of all its facilities.  From a "walk" through the state-of-the-art Simulation-Based Engineering User Center in Morgantown, West Virginia, you can take a detour through the advanced Surface Science Laboratory in Pittsburgh on your way to the Mechanical Testing Laboratory in Albany, Oregon.  These are just a few destinations.  Each site has a number of high-tech facilities to explore.
So whether you're a researcher looking for a lab with specific projects and capabilities, or you just want to see "first-hand" what DOE is doing to make fossil energy more sustainable, we think you'll find NETL's virtual open house worth the visit.  And the best part is it's only a click away.