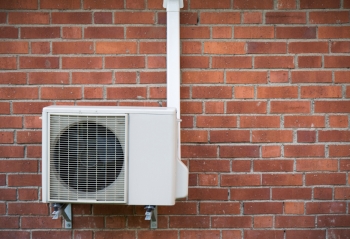 Heat pumps can be a cost-effective choice in moderate climates, especially if you heat your home with electricity.
Heat pumps are the most efficient form of electric heating, providing up to three times more heat than the energy they use.  Today's heat pump can reduce your electricity use for heating by approximately 50% compared to electric resistance heating such as furnaces and baseboard heaters. 
A heat pump does double duty as a central air conditioner by collecting the heat inside your house and pumping it outside.
There are three types of heat pumps: air-to-air, water source, and geothermal. They collect heat from the air, water, or ground outside your home and concentrate it for use inside.
Geothermal (or ground source) heat pumps have some major advantages. They can reduce energy use by 30%-60%, control humidity, are sturdy and reliable, and fit in a wide variety of homes.
Heat Pump Tips
Do not set back the heat pump's thermostat manually if it causes the electric-resistance heating to come on. This type of heating, which is often used as a backup to the heat pump, is more expensive.
Install or have a professional install a programmable thermostat with multistage functions suitable for a heat pump.
Clean or change filters once a month or as needed, and maintain the system according to manufacturer's instructions.
Long-Term Savings Tip
If you heat your home with electricity, consider an energy-efficient heat pump system to reduce your energy consumption.