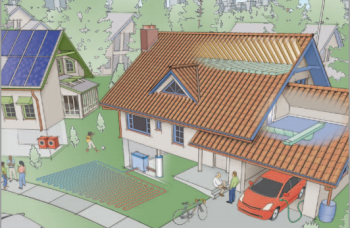 There are many ways to obtain Energy Saver—Tips on Saving Money and Energy at Home! You can access Energy Saver, as well as the Spanish-language Energy Saver, in the following ways.
Order booklets in bulk quantities through the Energy Saver Partnership. Organizations can order booklet copies in bulk for distribution to your customers, members, or employees. The Energy Saver booklet and the Spanish Energy Saver booklet are available for ordering. Please place your orders directly with the printer through the Web site. 
Download the booklet in English as a PDF or e-book.
Download the Energy Saver booklet in Spanish as a PDF.
Order hard copy booklets (1 to 10 copies) on the online order form.
Visit the Energy Saver website.