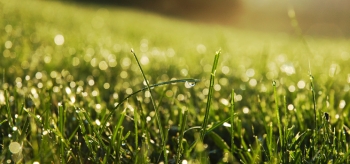 Celebrate Earth Day every day this year. | Photo courtesy of ©iStockphoto.com/nazarethman
Earth Day has been celebrated across the globe for more than four decades. Usually Earth Day is something that we are all vaguely aware of, and so maybe you walk instead of drive to the grocery store or plant a tree. But, why stop there? Earth Day doesn't only have to be celebrated on April 22. When the clock strikes midnight the celebration shouldn't end. Energy.gov is celebrating Earth Day all week long, but why not celebrate all year long? 
A good place to start is with some low or no cost home energy saving measures. With warmer weather coming, consider lowering the temperature on your water heater. This no-cost measure can save $12 to $30 a year for each 10 degree reduction.
Even though spring has just sprung in much of the country, it is only a matter of time before we are all complaining of the high heat and humidity. The summer cooling season right around the corner makes it the optimal time to purchase and install a programmable thermostat. If you adjust your thermostat by seven to 10 degrees for just eight hours a day, you can save as much as 10% on annual heating and cooling.
There is no better way to celebrate the Earth than by spending more time outside enjoying it. Perhaps go for an evening run outside rather than on a treadmill at the gym, take the dog for a long walk, or spend the evening sitting on the porch enjoying dinner with friends and family. And, as an added bonus, if you aren't indoors, you likely aren't using as much energy.
Keep checking back for more tips on how you can save energy (and money) all year long!