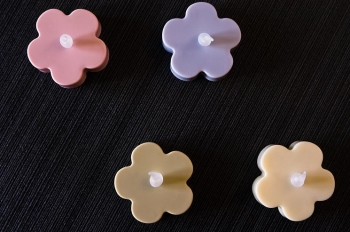 With such a variety of lights available, LEDs are a perfect choice for holiday lighting. | Photo courtesy of ©iStockphoto.com/Birzio
The topic of lighting is no stranger to the Energy Saver blog. And energy-efficient lights--and particularly LEDs--are one of those wonderful things that come up a lot around the holidays, since there are so many wonderful ways to use them. But it's still too early to talk about Christmas (even though none of the department stores seem to agree with me), so I thought I'd talk about some of the other places I'm thinking of using LEDs.
I love decorating (even though I am terrible at it), so I've been trying to find some easy ways to work LED lights into my plans. First, I stumbled on LED pumpkin lights. Halloween is over, so it's a little late to bring this up, but they actually seem like an awesome idea--and maybe you can find some on sale for next year. Lighting Halloween pumpkins with LED lights sounds like a win-win situation. You can light a pumpkin without worrying about fire hazards and you can pump up your artistic display, too. After all, candles shine in one color. LEDs let you have a wider color range and let you do cool effects like strobe lights, all without the risk of setting clumsy Trick-or-Treaters aflame.
But it's telling that the first thing I thought about when I thought of "LED Halloween lights" was having to fish that thing out of a pumpkin after a rainy day. I do not want to think about fishing lights out of a moldy pumpkin. If I get one next year, I guess I'll have to unlearn the old habit of "leave the old, blown-out tea light in the pumpkin until you want to light it up again."
But I'm amazed how common LEDs are these days. Want some tea lights for your Thanksgiving table? They exist. Generic Thanksgiving decorations? Yep, there are lots of those, too. Christmas lights--Ack, no! I said I wouldn't talk about Christmas! But whatever you want to glow for the next two months, you can probably find it in LED form. And since LEDs last longer and use less energy, you won't have to worry about replacing them for a while.
Of course, LEDs can be used for more than holiday decorations. But I'll worry about normal, non-Holiday lights in…well, a couple of months, I guess, assuming nothing blows out before then.
Hopefully you all can find some exciting ways to light up your holidays--and save some money--too!