Paul Seidler - Director of External Affairs for Environmental Management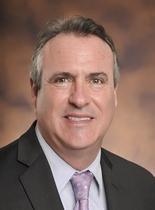 President Obama appointed Paul Seidler on May 7, 2012 to the Senior Executive Service as the Director of External Affairs for Environmental Management (EM). In this role, Mr. Seidler creates and manages public engagement programs for the world's largest environmental remediation program. He is also a key advisor on policy development for Environment Management. Paul was born and raised in Chicago.
Mr. Seidler is an internationally recognized expert in radioactive waste management and transportation. His professional career includes positions within local, state and federal governments, as well as non-profit, academic and industry sectors. He has a broad array of technical, regulatory, business and program management experience.
Immediately prior to joining EM, Paul Seidler was the Associate Executive Director of the Harry Reid Center for Environmental Studies at the University of Nevada Las Vegas. Mr. Seidler has also developed and managed the first consent-based process in the U.S. that resulted in a community volunteering to host a radioactive waste management facility. When he previously served as a Senior Director at the Nuclear Energy Institute, he was responsible for nuclear facility licensing and public engagement.
Mr. Seidler holds a Bachelors degree from the University of Illinois and a Masters degree from the University of Chicago Irving B. Harris Graduate School of Public Policy.  Paul and his wife Bridget have four children: Brooke, Paul, Taylor and Alley. They all love playing and officiating competitive sports.