Mark Gilbertson - Deputy Assistant Secretary, Site Restoration, Office of Environmental Management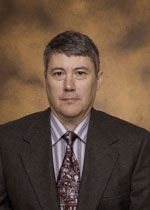 Mr. Mark Gilbertson is currently the Deputy Assistant Secretary (DAS) for Site Restoration within the Office of Environmental Management (EM). He is leading the organization responsible for the remediation of the environmental legacy resulting from five decades of nuclear weapons development and Government-sponsored nuclear energy research.  Integral to that responsibility is the need to deactivate and decommission several thousand contaminated facilitates no longer needed to support the Department of Energy's (DOE's or Department's) mission, and remediate extensive surface and groundwater contamination.  He provides the executive direction for the analyses and development of technical, regulatory, and risk mitigation strategies integrated across the full spectrum of EM mission activities to inform program management, strategic planning, budget formulation and decision-making. He has held several DAS positions in EM over the last 8 years: Program and Site Support; Engineering and Technology; and Environmental Cleanup and Acceleration. He was presented with a Presidential Rank Award as a Meritorious Executive for sustained superior performance and leadership in the Environmental Management Program by Secretary Chu in March 2010, the Secretary's Appreciation Award in 2011 and a Secretarial Transformational Energy Action Management Program Effectiveness Award in 2008.
From 1996 to 2003, Mr. Gilbertson directed the research activities within the EM Program. The applied program was recognized to be one of the most innovative in the country and received a "Hammer" Award from the Vice President's National Performance Review Team in 1998. In his first years with the EM Program, he was responsible for the development of a national framework for using risk in cleanup decision making. From 1988 to 1994, he worked in DOE's Office of Environment, Safety and Health (ES&H) and was responsible for the identification of ES&H vulnerabilities as a manager of the "Progress Assessment" and "Tiger Team" programs.  He was promoted into the Senior Executive Ranks in May of 1992 and received a Silver Medal for Meritorious Service in 1991. 
Mr. Gilbertson spent four years at the U.S. Environmental Protection Agency (EPA) from 1984 to 1988. In his last year at EPA, he served as Director of EPA's Hazardous Waste Ground-Water Task Force Investigation Activities, created to investigate the adequacy of ground-water monitoring at facilities that disposed of hazardous waste on land. During his first three years, he supported the development of Resource Conservation and Recovery Act regulations and technical guidance and training in the areas of corrective action, waste management, and environmental monitoring. He received a Bronze Medal for Commendable Service in 1987.  After college he worked for three years in the private sector with an environmental engineering consulting firm. He received a B.S. in Chemical Engineering from the University of Wisconsin in 1981.