Alice C. Williams - Associate Principal Deputy Assistant Secretary for Environmental Management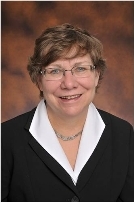 Alice is currently the Associate Principal Deputy Assistant Secretary for the U.S. Department of Energy (DOE) Office of Environmental Management (EM). She is responsible for providing oversight of the EM Mission Units and ensuring integration across the mission areas at both DOE Headquarters and the field.
Prior to her current position, Alice Williams served as the Livermore Site Manager for the National Nuclear Security Administration. In this capacity, she was responsible for the operations, oversight, and contract administration of the Lawrence Livermore National Laboratory. With a Federal staff of approximately 100 positions, she performed Federal oversight of safety, security, infrastructure, environmental management, and business and contract management of the multi-program laboratory with an annual budget of approximately $1.6 Billion.
Alice has over 25 years of Federal service having worked in positions both in the field (Idaho Operations Office and Ohio Field Office/West Valley Demonstration Project) and at DOE Headquarters (Office of New Production Reactors, Office of Environmental Management, and the National Nuclear Security Administration/Associate Administrator for Infrastructure and Environment). She has been instrumental in some of DOE's major initiatives to develop innovative solutions to complex environmental issues, including rail transport of used nuclear fuel, facility decommissioning, and the development of land use plans.
Prior to joining the Federal government, she worked for EG&G at the Idaho National Engineering Laboratory and participated in the analysis of the Three Mile Island-Unit 2 Accident, development of reactor operating safety parameters, and building the company's Work-for-Others portfolio.
She received a Bachelor of Science degree in chemistry from Montana State University and a Master of Engineering degree in chemical engineering from the University of Idaho.