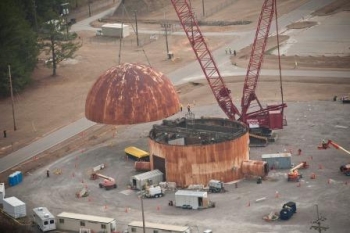 This photo shows the Savannah River Site's Heavy Water Components Test Reactor during decommissioning.
Compliance agreements illustrate and help support the development of effective compliance approaches and strategies, and can assist in promoting greater cooperation, coordination, and consistency with other EM offices, Departmental organizations, and State agencies.
Please click the site or location name to view a listing of the associated agreements and summaries.
Richland/Office of River Protection

Savannah River
West Valley Demonstration Project