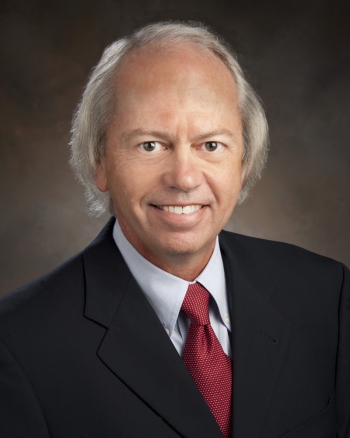 DOE named Terrel "Terry" J. Spears the new deputy manager of the Savannah River Site.
AIKEN, S.C. – DOE's Savannah River Operations Office selected Terrel "Terry" J. Spears as the deputy manager of the Savannah River Site (SRS) this month.
   "We are pleased to have Terry as our deputy manager," Savannah River Operations Office Manager David Moody said. "He has been our acting deputy for about six months now and I am highly confident in his ability to continue steering SRS in the right direction."
   Reporting to the site manager, Spears has responsibility for approximately $1 billion in annual operating and construction activities. He is a career member of the Senior Executive Service with more than 35 years of federal service in DOE and the Department of Defense.
Spears has served as assistant manager for the site's Waste Disposition Project, director of the Salt Waste Processing Division, federal project director for the Salt Waste Processing Facility, director of the Site Integration and Planning Division, and deputy assistant manager for Science, Technology and Business Development.
   Spears has had a distinguished military career, including active and reserve duty in the Army and Navy. He is retired from the Navy Reserve with the rank of captain.
   He holds a bachelor's degree in civil engineering from the University of Florida and master's degree in engineering from the University of South Carolina.