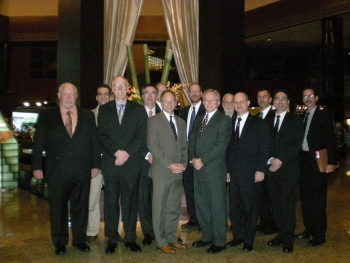 The U.S. delegation of DOE representatives, including DOE national laboratory and contractor staff, are pictured, front row, left to right, Doug Akers, Steve Schneider, Robert Montgomery, Dan McCabe, Steve Herring, Paul Bredt, Rich Abitz; back row, left to right, Jeff Miller, Jeff Griffin, Bob Sindelar, Reid Peterson, Chuck Negin, and Wayne Johnson.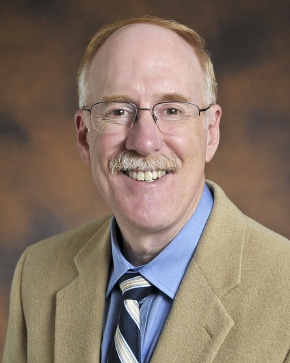 EM Office of Waste Processing Director Steve Schneider led a U.S. delegation that conducted a workshop in Tokyo to address technical issues involved in the Fukushima site cleanup.
TOKYO – When Japanese officials began cleanup of the Fukushima Daiichi Nuclear Power Plant accident that occurred this year, they called on the DOE to provide expertise and experience.
EM Office of Waste Processing Director Steve Schneider and a delegation of DOE technical experts responded by conducting a workshop recently in Tokyo to address technical issues involved in the Fukushima site cleanup. The Japanese officials were especially interested in learning about DOE's expertise in the storage, treatment and disposal of radioactive waste, cleanup of damaged fuel and debris, and facility deactivation and decommissioning, said Schneider, who led the U.S. delegation.
"The workshop was a big success and the Japanese government was very pleased with the information we provided," Schneider said. "Certainly, they have a challenge to clean up the site and they appreciated our expertise and experience. Japan views us as a valuable resource for this cleanup because we have experience on issues similar to what they are challenged with now."
The two-day workshop in late October hosted by the Ministry of Economy, Trade and Industry was attended by about 80 participants, many of whom included Japanese elected officials and government leaders.
Schneider said his team discussed the cleanup and demolition of a Hanford site spent fuel storage basin because of its applicability to the Fukushima cleanup. In 2009, workers completed the demolition of the 1.2-million-gallon K-East basin in Washington state after highly radioactive uranium metal fuel rods, known as spent nuclear fuel, were removed.
The delegation also talked about DOE's role in the cleanup of the Three Mile Island nuclear power plant accident in Pennsylvania in 1979. The cleanup took place for years following the accident.
"We provided a thorough briefing on methods for cleaning up the Three Mile Island reactor core and removal of fuel from it," Schneider said.
The delegation also advised the workshop participants to create a long-term comprehensive plan that covers all aspects of cleanup, including the Fukushima plant's end state.
"That was my concluding message," Schneider said.
Schneider was recently honored with the Secretary of Energy Achievement Award for his role in the Department's Japan Earthquake and Tsunami Disaster Response Team. Schneider represented EM on the team of approximately 100 people from several program offices across DOE.
Schneider led EM efforts to identify DOE capabilities, expertise and equipment, with a particular focus on environmental cleanup. The team's work led to the development of options to clean up the contaminated water at the Fukushima site and resulted in critical information and support to Japan.
"It's a great honor. I really appreciate it," Schneider said. "It was a lot of work, but very important work. We had to respond quickly to requests for information from the Fukushima site, in addition to developing options for cleanup."