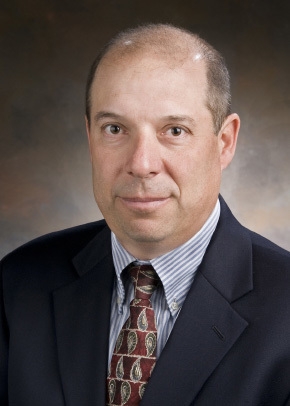 SRNL Investigator Dr. James Marra
AIKEN, S.C. – Dr. James Marra, an investigator with EM's Savannah River National Laboratory (SRNL), was named the 2014 recipient of the D.T. Rankin Award for exemplary service to the Nuclear and Environmental Technology Division of the American Ceramic Society (ACerS).
   An ACerS member for nearly three decades, Marra joined the society as a student member and served on its board of directors from 2009 to 2012.
   Marra received the award for his leadership within the division, professionalism, and participation in technical activities and innovation. He will be presented the award at the society's annual meeting in Pittsburgh in October.
   The late Tom Rankin was an SRNL employee who served as chairman of the ACerS Nuclear and Environmental Technology Division. Rankin worked to expand the division's reach in environmental areas. Much of the division's work involves applying ceramic technologies to waste management and environmental remediation.
   Marra said the award has great value to him because he was Rankin's coworker and friend.
   "This is the most meaningful recognition I have ever received in my career. Tom provided me many opportunities and was a trusted advisor and friend along the way. I am very proud and humbled to win this award. Tom hired me at SRNL in 1990 and was my first supervisor," Marra said.
   Rankin encouraged him to become a member of ACerS.
   "He was truly a mentor and was the one who got me actively involved in the American Ceramic Society. Although I was a member, I had not participated other than attending conferences. I was working again for Tom when he passed away. Tom was an inspiration and this award means a great deal to me," Marra said.
   SRNL is a multi-program applied research and development laboratory for DOE. It applies state-of-the-art science and engineering to provide practical, high-value, cost-effective solutions for the nation's environmental cleanup, nuclear security. and clean energy challenges.