Stephen A. Kirchhoff - Deputy Associate Under Secretary for Environment, Health, Safety and Security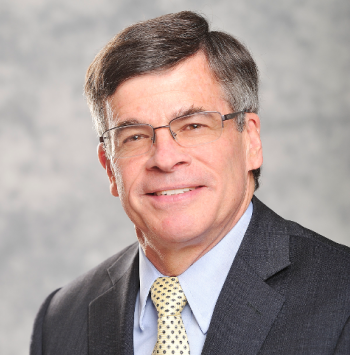 Mr. Steve Kirchhoff is the Deputy Associate Under Secretary for Environment, Health, Safety and Security.  The office provides corporate leadership and strategic approaches for protecting DOE's workers, the public, the environment and national security assets. This is accomplished through developing corporate policies and standards; sharing operating experience, lessons learned, and best practices; and providing assistance and supporting services as DOE's environment, health, safety and security advocate.
Prior to his current position, Mr. Kirchhoff was the Director of the Office of Resource Management within the Office of Health, Safety and Security (HSS), providing business, administrative, information technology, and human resource support services for HSS operations. Mr. Kirchhoff's career at DOE includes over 18 years of senior-level support providing comprehensive analysis of site and Departmental safety and security programs and recommending approaches to complex problems within DOE. From 2009 through 2012, Mr. Kirchhoff was the project manager for the HSS safety and security directives reform and he continues to represent safety and security policy interests on the DOE Directives Review Board.
Mr. Kirchhoff holds a Masters of Science degree in Chemical Engineering from Rensselaer Polytechnic Institute; was commissioned in the U.S. Navy where he served in the submarine service; and has 15 years of experience in the commercial nuclear industry where he provided operations, engineering, and training support at numerous pressurized water reactor facilities. He is a licensed Professional Engineer and a member of the American Nuclear Society.