Use the interactive map and list below to learn more about employers who have joined the U.S. Department of Energy's Workplace Charging Challenge. These employers are providing workplace charging for their employees who drive plug-in electric vehicles. Partners receive assistance from DOE to help them establish and expand workplace charging while ambassador organizations work to promote and support partners' workplace charging efforts across the country. Learn how to become a partner in the Workplace Charging Challenge.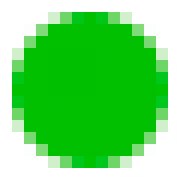 Partners that have demonstrated commitment to workplace charging by completing the voluntary actions of the Challenge.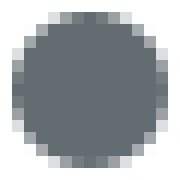 Partners that have demonstrated leadership in workplace charging by referring other partners to the Challenge.
Workplace Charging Challenge Partners
200 Market Associates
3M
Abulous Media
AeroVironment, Inc.
Altenergy Inc
American Electric Power Company, Inc.
AEP Ohio, AEP Texas, Appalachian Power, Kentucky Power, Public Service Company of Oklahoma, Southwestern Electric Power Company
American Spraytech
Arkema
Atlanta Regional Commission
Atomic Auto
Austin Energy
AVL Powertrain Engineering, Inc.
Bah-Fo Studio
Bard College
Bayer
BECO South
Bentley Systems
Berkshire Hathaway Energy
MidAmerican Energy Company; NV Energy; Pacific Power; PacifiCorp; Rocky Mountain Power; CenterPoint Energy, Inc.
Bloomberg LP
BMW North America
BookFactory
Bounce Milwaukee
Brendle Group
California State University Fullerton
Capital One
Cartus
ChargePoint
City of Beaverton, OR
City of Oakland Public Works
City of Palm Springs, CA
City of Sacramento, CA
City of Seattle, WA
Clark Public Utilities
Classique Floors
Clean Future Inc.
ClipperCreek
The Coca-Cola Company
Colvin Engineering Associates
ComEd
Concurrent Design, Inc.
Conrad N Hilton Foundation
Consolidated Edison, Inc.
Consolidated Edison Co of New York, Orange and Rocklands Utilities, Pick County Light & Power Company, Rockland Electric Company
Consumers Energy
Continental Electrical Construction Company
County of Alameda, CA
County of Broward, FL
County of Sonoma, CA
CravenSpeed
Dartmouth-Hitchcock Medical Center
Delphi Automotive
Dental TLC
DIRECTV
Dominion Resources, Inc.
Duke Energy
Duke Energy Carolinas, Duke Energy Florida, Duke Energy Indiana, Duke Energy Kentucky, Duke Energy Ohio, Duke Energy Progress
Duro-Last
Eaton
El Camino Real Charter High School
Electric Applications Inc.
Electric Power Research Institute (EPRI)
EMC Corporation
EMD Serono
Envision Solar
Eugene Water & Electric Board
EV4Oregon
EV Grid
Eversource Energy
Evolution Marketing