Dr. Becca Jones-Albertus, Acting Director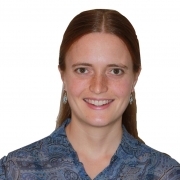 Dr. Becca Jones-Albertus is the acting director of the Solar Energy Technologies Office within the Office of Energy Efficiency and Renewable Energy, where she helps manage and balance the portfolio of research, development, demonstration, and deployment programs in achieving our national SunShot goals. 
Dr. Jones-Albertus has spent her career advancing solar cell materials and devices, from research and development to manufacturing. Previously, Dr. Jones-Albertus was the characterization and design manager at Solar Junction, where she led work contributing to the development of the company's breakthrough dilute nitride solar cells, their two-time world record triple junction solar cells, and then the successful transfer of that technology to a high-volume manufacturing toolset. She has 35 technical publications and 8 patents.
Dr. Jones-Albertus graduated magna cum laude from Princeton University with a B.S. in electrical engineering, and also holds a M.S. and Ph.D. in materials science and engineering from the University of California, Berkeley.
Dr. Elaine Ulrich, Balance of Systems/Soft Costs Program Manager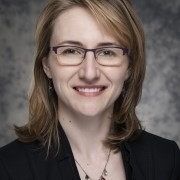 Dr. Elaine Ulrich is a program manager at the Department of Energy where she leads the SunShot balance of systems/soft costs team.  Her team which works to reduce the non-hardware (soft costs) of solar, lower barriers to solar adoption, and foster market growth through  support for state and local development and technical assistance programs; information & data assets; finance & business model development; workforce & training programs; and policy & regulatory analysis. 
A former American Physical Society/American Association for the Advancement of Science policy fellow, Dr. Ulrich has spent the past few years working on renewable energy. She previously held positions in the office of former U.S. Senator Ken Salazar, U.S. House of Representatives Committee on Science and Technology, the Energy Department's Office of Strategic Planning and Analysis, and in the office of U.S. Representative Gabrielle Giffords, where she worked to build a comprehensive solar energy portfolio.
Dr. Ulrich holds a B.A. in physics from Wellesley College and a Ph.D. in optical science from the University of Arizona.
Dr. Guohui Yuan, Systems Integration Program Manager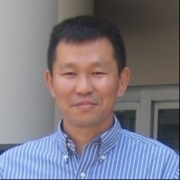 Dr. Guohui Yuan is the program manager for the systems integration (SI) subprogram within the SunShot Initiative. His team supports research, development, and demonstration of technologies and solutions to enable the widespread deployment of solar energy on the nation's electricity grid.
Dr. Yuan has been supporting the SunShot Initiative as a technical advisor since 2011. Previously, he held several key positions at industry-leading clean technology startups, including CURRENT Group, GridPoint, and WaveCrest Labs. Early in his career, he worked at COMSAT Labs as a systems scientist. He is a recognized thought leader and has many technical publications. He holds nine patents.
Dr. Yuan holds a B.S. degree from Tsinghua University, Beijing, China and a Ph.D. from the University of Maryland, College Park, both in physics.
Dr. Paul Basore – Chief Engineer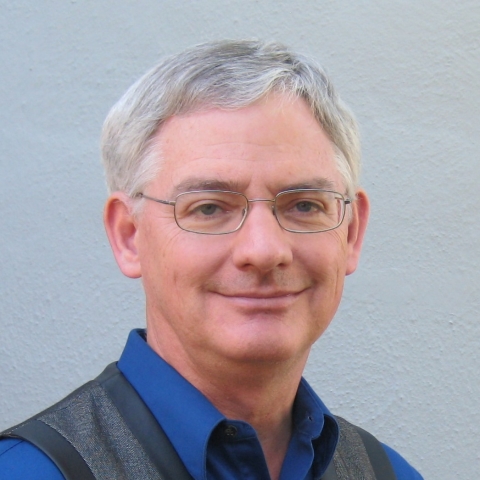 Dr. Paul Basore's thirty years in photovoltaics have spanned university, government and industrial positions across three continents. Dr. Basore is probably best known as the principal developer of PC1D and other software tools for device characterization and cost modeling that have found widespread use within the photovoltaics community.
Since receiving his PhD in electrical engineering from MIT for a thesis in the field of electromechanical energy storage for PV systems, he has managed the establishment of five PV R&D facilities. The first of these, at Sandia National Labs, fabricated the world's first 15% multicrystalline-silicon module: a record that was not eclipsed until 15 years later. His next facility was a thin-film start-up in Australia that led to the establishment of a factory in Germany, where Paul served as the founding CTO. After moving to the San Francisco Bay Area in 2007, he established R&D labs for two of the world's leading PV manufacturers: the Renewable Energy Corporation of Norway and Hanwha Q Cells of Korea. He was subsequently a Center Director at NREL in Golden, Colorado before joining the SunShot team. 
SunShot Teams