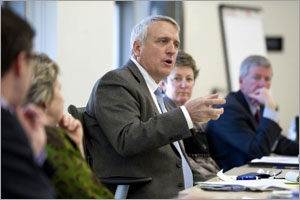 A favorable policy and regulatory environment is a critical precursor to the development of vibrant solar electric markets, even in the presence of dramatically reduced technology costs. At the federal, state, and local levels, a complex set of interdependent policies define the extent to which renewable energy markets are able to develop and thrive.
DOE has identified the following key barriers to solar market development:
Restrictive interconnection and net metering rules
Regulatory uncertainty regarding photovoltaic (PV) financing mechanisms, including third-party ownership, community solar, and property-assessed financing
Absence of renewable portfolio standards
PV siting restrictions in local codes, ordinances, and covenants.
Current Efforts
Below are examples of awardees, funded by SunShot, that are working to overcome the most significant policy and regulatory barriers:
These awardees are working to lower barriers to make solar more accessible for Americans.