DOE holds three annual workshops to share insights, ideas, and updates on fast-moving SSL technology advances. Each workshop is meticulously planned to encourage lively discussion, maximize networking opportunities, and generate valuable input to guide DOE SSL program planning. In addition, DOE regularly organizes roundtables and joint planning sessions with key lighting industry participants. Because SSL technology and prod­ucts continue to evolve so quickly, it is imperative that DOE has frequent inter­action with key researchers, manufac­turers, lighting users, energy efficiency programs, retailers, and other stake­holders both to share the latest informa­tion and data, and to seek their input on technology needs.
Summaries and presentations from past workshops
R&D WORKSHOP—FEBRUARY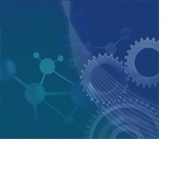 – DOE SSL's most venerable event, now entering in its 14th year 
– In-depth discussion of the most complex science and technology challenges facing SSL today
– New ideas to drive significant technology leaps forward, improve manufacturing processes, and foster U.S. competitiveness
– Robust exchange of ideas and input from industry experts representing the entire supply chain
Attendee profile: Industry, research organizations, universities, national laboratories, chip makers, luminaire manufacturers, material and equipment suppliers, packagers, luminaire testers, testing equipment manufacturers
2017 R&D Workshop: January 31–February 2, 2017
CONNECTED LIGHTING SYSTEMS WORKSHOP—June
– The newest addition to the DOE SSL Program, expanded after a successful inaugural meeting in 2015 
– Timely and topical meeting to gather diverse perspectives on future lighting systems
– Technical discussions to examine key barriers to achieving the full potential of these systems
– Facilitated discussions to identify potential paths forward, opportunities for government/industry collaboration
Attendee profile: Top experts and stakeholders from the lighting, semiconductor, and IT industries
Details on the 2017 workshop to be announced in mid-winter.
TECHNOLOGY DEVELOPMENT WORKSHOP—NOVEMBER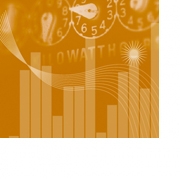 – A DOE SSL stalwart since 2005, covering the widest spectrum of SSL subjects
– Robust exchange of information on SSL product performance and trends, specifically related to systems and applications
– Open and honest dialogue on the challenges of specifying SSL products today
– Expert, real-world perspectives from all aspects of the supply chain
Attendee profile: Industry, chip makers, luminaire manufacturers, lighting designers, specifiers, distributors, end users
2016 Technology Development Workshop: November 16-17, 2016, Denver, CO