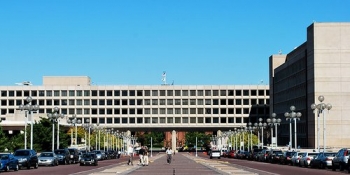 The Forrestal Building, located at L'Enfant Plaza in Washington, D.C., serves as headquarters for the United States Department of Energy. The Geothermal Technologies Office is located within.
Check back for opportunities within the DOE Office of Energy Efficiency and Renewable Energy's Geothermal Technologies Office (GTO). The office Invests in advanced technologies that enable a domestic supply of geothermal energy. Learn more about GTO.
All DOE opportunities are posted on USAJOBS, your primary source for federal government jobs information.