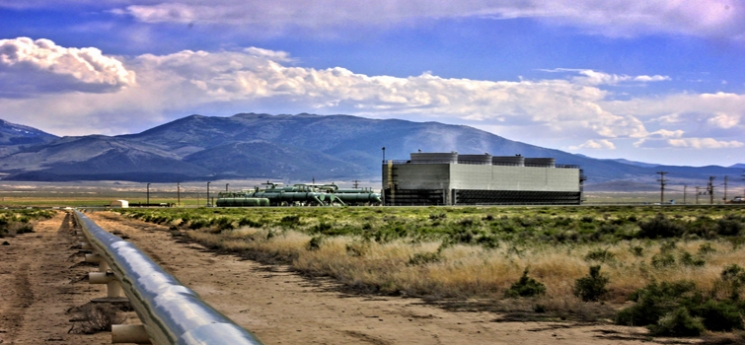 Raft River Geothermal Plant in Idaho represents both a conventional hydrothermal setting and an EGS demonstration project.
2013 was a year to celebrate major achievements and introduce key initiatives in the geothermal sector. The Geothermal Technologies Office saw its first commercial, grid-connected EGS demonstration project, which will open the door to increased industry-wide adoption of in-field and near-field EGS commercialization. Successes in this portfolio have paved the way for an EGS field site project, called FORGE -- the Frontier Observatory for Research in Geothermal Energy --  after an intense, intra-office competition. The Office also had gains in refining new tools, sensors, and technologies for harsh, downhole environments to increase efficiencies. At the same time, the GTO portfolio made significant gains in addressing non-technical barriers that face geothermal development: the Geothermal Regulatory Roadmap was completed for ten geothermal-rich states, supplying a centralized, comprehensive resource that outlines all geothermal permitting requirements in the United States. The National Geothermal Data System, a best in class example of how to maximize R&D through a deliberate data collection and management approach, offers free and open access to reliable geothermal-relevant technical data and was, at the printing of the report, in its final stages of testing and development.
View the 2013 Geothermal Technologies Annual Report.