YOU ARE HERE:

As Federal agencies work to identify opportunities for right-sizing the fleet and replacing inefficient vehicles with new, efficient, and/or alternatively fueled models to reduce greenhouse gas (GHG) emissions, they should flag potential mission constraints associated with vehicle usage.
This may involve further data collection to understand the mission considerations associated with individual vehicles. For instance, in Figure 1, Vehicle 004 appears to be underutilized, having both a low user-to-vehicle ratio and a relatively low time in use per day. However, this vehicle is an emergency response vehicle, so limited options are available for sharing, downsizing, or eliminating this vehicle.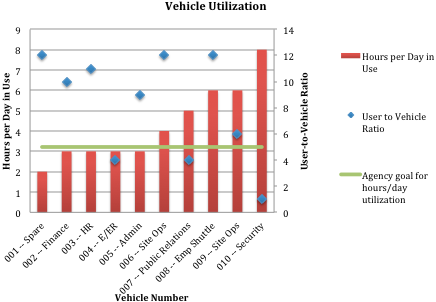 Figure 1. Vehicle utilization data for Agency ABC
Next Step
This is the final step for analyzing data to evaluate an emissions profile. After evaluating an emissions profile, the next step in the GHG mitigation planning for vehicles and mobile equipment process is to evaluate GHG reduction strategies.
Feedback
Did you find the information that you needed? Please let us know. The Federal Energy Management Program welcomes any feedback on its GHG mitigation content. To provide feedback, see Contacts.