Schools around the country are finding ways to use energy as efficiently as possible, not only to set an example for their students and communities, but also to save on the bottom line. Given that energy costs are second only to salaries in terms of school budgets, many school leaders are investing in energy-efficiency technologies in their buildings and fuel-saving technologies in their buses.
Check out a few facts about making your school green.
Schools spend more on energy than any other expense except personnel.
A high-performance school doesn't have to cost more to construct than a conventionally built school.
High-performance schools can lower a school district's operating costs by up to 30%.
Energy is one of the few expenses a school can reduce without sacrificing educational quality.
Schools are central to the communities they serve and should reflect community values – like energy and resource conservation.
Schools are a great place to teach the nation's children about energy and resource conservation.
A number of programs can help you improve the energy efficiency of your school buildings, campus, and buses. Here are a few links to help you get started.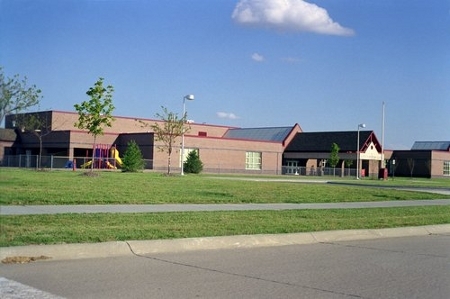 Alliance to Save Energy: PowerSave Campus Program
This program works with students and interns at Universities in their efforts to promote careers and academic infusion of energy efficiency and sustainability concepts.
Alliance to Save Energy: PowerSave Schools Program
This program works with students to assist schools in their efforts to be more energy efficient and simultaneously educate students through hands-on, real-world learning.
Alternative Fuels Data Center: School Buses
This link features a variety of information on the use of alternative fuels in school bus fleets.
ASHRAE Advanced Energy Design Guides for K-12 Schools
To promote building energy efficiency, ASHRAE and its partners are making the Advanced Energy Design Guides available for free download (PDF). The guides offer designers and contractors the tools needed for achieving 30% or 50% energy savings compared to buildings that meet the minimum requirements of Standard 90.1-1999 and Standard 90.1-2004.
Better Buildings Challenge
The Better Buildings Challenge is a call to action for executive leaders across all market sectors to make American commercial and industrial buildings 20 percent more energy efficient over the next ten years. While several Better Buildings strategies have been launched, the Challenge requires partners to share replicable marketplace solutions, set aggressive portfolio-wide energy efficiency goals, measure progress toward that goal by sharing data, and show real results through showcase projects.
K-12 Education Partners have answered the call by demonstrating leadership in their actions and impressive results. Visit the showcase projects and data displays of the achievements reported since joining the Better Buildings Challenge:
http://www4.eere.energy.gov/challenge/home
The Better Buildings Alliance is another level of engagement where members have access to technical assistance, support materials, and peer networks to address the energy efficiency needs across key market sectors-- including K-12 school districts:
http://www4.eere.energy.gov/alliance/
The Brian D. Robertson Memorial Solar Schools Fund ("BDR Fund") was established in 2012 by friends and associates of Brian in association with The Solar Foundation ("TSF") with the mission to provide clean, solar photovoltaic energy systems to K-12 schools across the nation to increase awareness and use of solar energy, and broaden access to solar education.
The Center for Green Schools at the U.S. Green Building Council was established to drive the transformation of all schools into sustainable and healthy places to live, learn, work and play. They believe everyone, from the kindergartner entering the classroom to the Ph.D. student performing research in a lab, should have the ability to learn in green buildings. The Center works directly with teachers, students, administrators, elected officials and communities to create programs, resources and partnerships that transform all schools into healthy learning environments. They provide lots of resources for students and teachers about how to make your school green.
Collaborative for High Performance Schools
This collaborative, which schools can join for free, provides a wide range of resources to help schools design, construct and operate high-performance schools: environments that are not only energy and resource efficient, but also healthy, comfortable, well-lit, and containing the amenities for a quality education.
ENERGY STAR® Program
The U.S. Environmental Protection Agency (EPA) ENERGY STAR program offers resources for K-12 school districts.
Green Apple Day is an initiative of the Center for Green schools at USGBC to put all children in schools where they have clean and healthy air to breathe, where energy and resources are conserved, and where they can be inspired to dream of a brighter future. On Sept. 29, 2012, more than 1,250 service projects took place in 49 countries on every continent around the world to make our schools healthier, more sustainable places to learn. Check out what events took place near you, read highlights from the day, and mark your calendar for next year's Day of Service on Sept. 28, 2013.
Green Ribbon Schools
The U.S. Department of Education Green Ribbon Schools program recognizes schools that save energy, reduce costs, feature environmentally sustainable learning spaces, protect health, foster wellness, and offer environmental education to boost academic achievement and community engagement. The latest addition in the endeavor to communicate best practices, the Green Strides Webinar Series, features live presentations from federal agencies on programs that complement the award.
North Carolina Solar Center
The North Carolina Solar Center works with schools across the state to design and install photovoltaic systems on campus.