Scott Hine - Director, Project Management and Coordination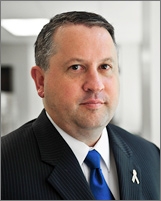 Scott Hine is the Director of Project Management and Coordination within the Office of Energy Efficiency and Renewable Energy (EERE).
In this capacity, Scott Hine leads performance management of EERE project management, including procurement actions, financial management, human resources, project management, environmental reviews, monitoring, and resolution of technical and management issues. Additionally, he leads senior technical and management reviews of projects and management oversight to accomplish DOE and EERE goals and objectives. He is also responsible for ensuring the meaningful integration, coordination, and collaboration of project management activities among EERE programs and other relevant DOE offices and federal agencies.
He holds a Master of Science in Systems Engineering and a Bachelor of Science in Operations Research/Management Information Systems. He is certified as a project manager by the Project Management Institute and George Washington University.