Patrick B. Davis - Vehicle Technologies Program Manager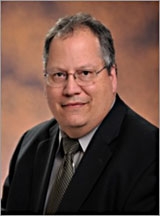 Patrick Davis is the Director of the Vehicle Technologies Office in the Office of Energy Efficiency and Renewable Energy (EERE) at the U. S. Department of Energy (DOE). Patrick Davis leads an array of activities that help reduce America's dependence on foreign oil and secure a clean energy future. The Vehicle Technologies Office supports about $330 million in annual research funding for hybrid drivetrains, advanced batteries, lightweight materials, advanced combustion and fuels, vehicle systems integration, and Clean Cities deployment activities.
He is responsible for three major government and private industry partnerships: the U.S. DRIVE Partnership (Driving Research and Innovation for Vehicle Efficiency and Energy Sustainability), the 21st Century Truck Partnership and DOE's EV Everywhere Grand Challenge. He also led the launch of the National Clean Fleets Partnership, the SuperTruck Program, the Advanced Vehicle Power Technology Alliance with the U.S. Army, the EcoCAR2 collegiate competition, and the Workplace Charging Challenge.
With more than 30 years of experience in the development of vehicle, alternative fuel, and electrochemical technologies, he adds a wealth of expertise to EERE. He previously served as EERE's Senior Advisor for Transportation Technologies, Acting Director for EERE's Fuel Cell Technologies Office, Team Lead for Hydrogen Production, Team Lead for Fuel Cell Technology, co-chair of two FreedomCAR and Fuel Partnership Technical Teams, and the U.S. representative to the International Energy Agency's Hydrogen Implementing Agreement. He is a recipient of the Presidential Rank Award for Meritorious Executive.
He holds a Bachelor of Science degree in Chemical Engineering from the University of Maryland.