Bill Wicker - Director of Communications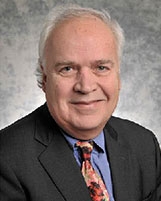 As Communications Director, Bill's main responsibility is developing media strategies that effectively communicate the value of EERE and its mission to targeted audiences. He leads a large team that develops and executes a broad range of communications and outreach activities, including EERE's executive and internal communications, Web enterprise, social and traditional media presence, public awareness, inquiries and correspondence, and other related activities. Bill also is EERE's liaison to DOE's Office of Public Affairs, making sure that EERE's communications fully align with those of the Department of Energy.
Before joining EERE, Bill served for 12 years as Communications Director for the U.S. Senate Committee on Energy and Natural Resources, which oversees national energy policy and stewardship of America's public lands. There he managed all aspects of media operations for the committee, including national print, broadcast and online media and the committee's award-winning website. He joined the committee in 2001 after serving as a press aide to three U.S. energy secretaries in the 1990s. Before moving to Washington, Bill was a communications specialist for major energy companies in Texas, California, and Oklahoma, and also worked as a daily newspaper reporter early in his career.
Bill holds a journalism degree from the University of Texas at Austin and a master's degree in English Literature from the University of Edinburgh, Scotland.  A dual United States-Irish citizen, he has visited nearly 70 countries.