The Emerging Technology team conducts research into technologies related to windows, skylights, and doors. These technologies can decrease energy demands, save money, and improve occupant thermal comfort. By working with industry partners, researchers, and other stakeholders, the U.S. Department of Energy also seeks to improve the availability of these products in the market. Research in windows, skylights, and doors includes:
Daylighting and Shading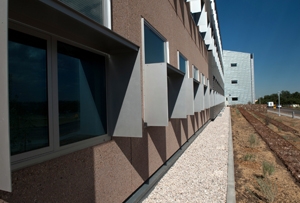 Daylighting and shading technologies alter the way that natural light affects a building, either by allowing more of it in (to light a room) or by preventing it from coming in. These technologies are important in that they allow building operators and managers to lower a building's lighting energy needs, as well as reducing the energy used in heating, ventilation, and air conditioning (HVAC) systems.
The Department of Energy (DOE) is focused on achieving energy savings by developing cost-effective daylighting and savings technology. DOE projects related to daylighting and shading include:
Advanced Dynamic Windows
Energy and Daylighting Assessment of Suntuitive™ Thermochromic Window Systems
High Rate Electrochromic Coatings
New Electrochromic Window Factories
Glazings and Films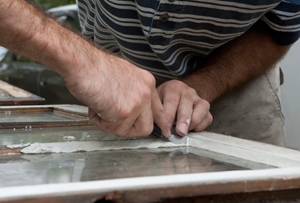 Glazings and films are attached to windows to improve thermal performance. These technologies provide a level of insulation, regulating the amount of heat that sunlight generates through the window while reducing heat loss from a room to the outside.
The Department of Energy (DOE) is focused on achieving energy savings by developing cost-effective glazings and films. DOE projects related to glazings and films include:
Low-Emissivity Energy-Control Retrofit Window Film
Polymeric Multilayer Infrared Reflecting Film Development
Highly Insulating Windows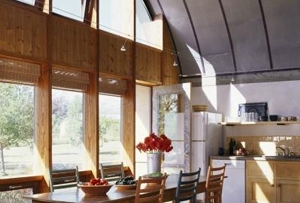 Windows play a significant role in a building's energy use. They have to provide visibility and let in light while also regulating the amount of heat that enters or exist the room. The development of highly insulating windows provides building owners and operators with an energy efficient option to controlling heating and cooling expenses.
The Department of Energy (DOE) is working on the development of more energy efficient windows that provide better insulation and strength, as well as promoting manufacturing processes that can reduce their cost. DOE projects related to highly insulating windows include:
High Reliability R-10 Windows Using Vacuum Insulating Glass Units
Highly Insulating Commercial Window with High Structural Value
Low-Cost Highly Insulating Window with High Solar Heat Gain Coefficient
Automated Triple Insulating Glass Unit Production Research Project
Window Attachments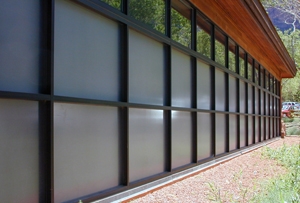 Window attachments provide building owners and operators a number of different benefits. Attachments can provide security, reduce glare or increase shading, or improve thermal efficiency, and do not require the replacement of an existing window.
The Department of Energy (DOE) is conducting research into window attachments, including the Commercial Low-E Storm Window Retrofit System project.