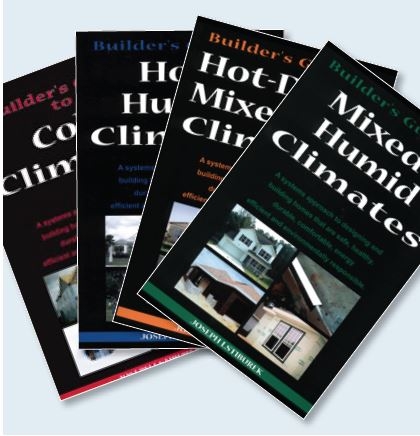 This Top Innovation highlights the DOE-sponsored EEBA Builder's Guides as a reference widely used throughout the housing industry, disseminating building science best practices. Moreover, the influence of the guides extends beyond the publications themselves with content continually influencing building science presentations, training, courses, and journal articles all over the United States and Canada.
More than 12,000 copies have been sold to date, including second and third editions for many of the guides. Read the Top Innovation profile on the EEBA Builder Guides.
View other Top Innovations in the Effective Guidance and Tools category.