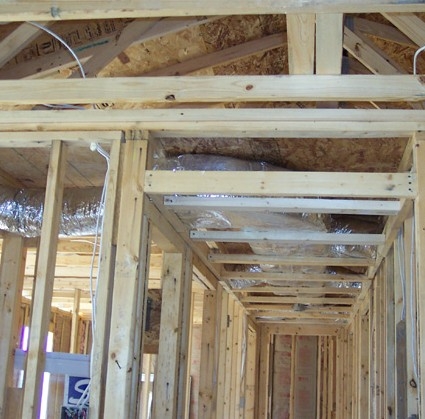 Building America research shows that installing ducts inside the home's conditioned space can significantly reduce energy loads and utility bills and improve air quality. In one study, moving ductwork into conditioned space in the hot-dry climate zone saved 8% to 15% on air-conditioning costs for homeowners.
For this Top Innovation profile, Building America researchers worked with production builders across the country to develop three affordable approaches for moving HVAC equipment into conditioned space. These proven solutions for locating ducts in conditioned space are being adopted by builders across the country. Read about this Top Innovation.
See an example of this Top Innovation in action. Find more case studies of Building America projects across the country that demonstrate ducts in conditioned space.
View other Top Innovations in the Advanced Technologies and Practices category.