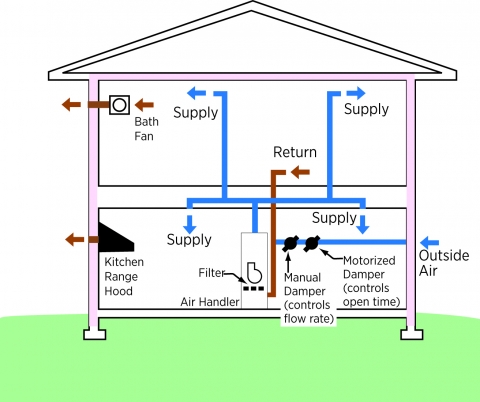 As high-performance homes get more air tight and better insulated, attention to good indoor air quality becomes essential. This Top Innovation profile describes Building America research by Building Science Corporation to develop simple whole-house ventilation systems for builders that cost less than $350 to install and meet code requirements.
To address ventilation issues arising in high-performance homes, Building America researchers invented and eventually commercialized a system that works with the home's central furnace air handler and duct system to introduce and distribute fresh air in the home. Read about this Top Innovation.
See an example of this Top Innovation in action. Find more case studies of Building America projects across the country that demonstrate low-cost ventilation in production housing.
View other Top Innovations in the Advanced Technologies and Practices category.